"Blocked Call blocked by phone" on a Samsung? Fix it!
While dealing with several other issues involving phone calls, I discovered today that I could not call my wife's phone using Google Voice. It would instantly put me into voicemail with the message on the recent history that read Blocked Call. Blocked by phone.
TL;DR – Samsung Smart Call. How to fix at the bottom. May be on other carriers and phone models under different names.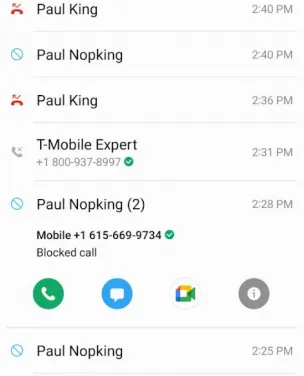 I don't use my Google Voice number all that much. You can call and leave a message and I'll get it, yes that's my number, but it's basically something I keep around due to a council run I did a few years ago and if anyone in the neighborhood or Pocketables wants to reach me they can leave a message and I'll call them back. They can find me in a variety of places, and voicemail is one.
Basically I looked at my wife's S21 on T-Mobile and mine and discovered that she had a menu option called Caller ID and Spam Protection. I did not. We have the same carrier, account, phone model. This was odd. It'd worked a couple of months ago.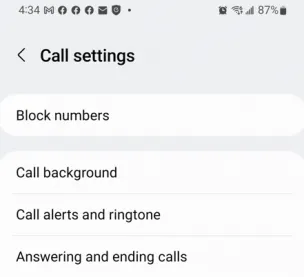 Fixing "call blocked by phone"
Phone app, 3 dots top right, settings, tap on Caller ID and Spam Protection if you want to configure it, or you can disable it completely by tapping the slider.
I seem to have T-Mobile's Scam Shield, she has Samsung's Smart Call and no memory of ever enabling it. I don't think she did because we've had the inability to get into her Samsung account for over two years now and… lemme tell you, their support has not been great to deal with. Seriously, how hard is it to get someone to understand that the password was forgotten and the birthday doesn't work so just send an email and we'll reset it?
You can verify that it's a Samsung app by scrolling down a bit, visiting the privacy policy, it'll take you to Hiya.com which seems to be doing the heavy lifting for the branded Samsung app.
Anyway, that was our solution. Three call fail things in a month now…