Google Pixel 7 $599 (128GB,) $899 October 13 release appears confirmed
The Google Pixel 7 is expected to be fully available on October 13th according to ThisIsTechToday which grabbed a screenshot from an Amazon page evidently posted in error before it was removed quickly. This could all be rumor, subject to change, yadda yadda… who knows. Could be a fake but probably not.
Here's where the order link will be when it goes live.
Looks like it'll be black, rectangular, and yeah. Release it on the 715th anniversary of the Knights Templar's bringing Friday the 13th into mainstream culture. Although this will be Thursday it looks like.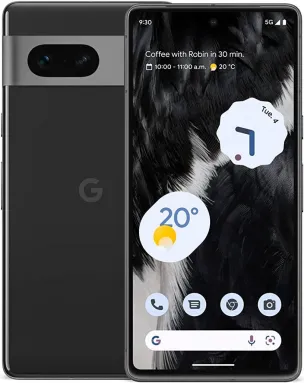 If anyone wants to buy or supply one of these for us I'd appreciate it. I don't exactly lust for a slightly faster phone, but it would be interesting after several years of Samsung happiness to see what a full on Google Pixel 7 can do above or below what I've got.
Why the $300 price difference? I don't know. The $899 version probably has more storage, but there's probably a size difference involved as $300 in SD card terms is like a TB and a half now.