Quick Phrases added to Nest Hub Max to skip "OK Google"
On the Nest Hub Max you can now define a few options for quick phrases that bypass the requirement to say OK Google, or stare at the unit with bedroom eyes.
You can skip saying OK Google with quick phrases to ask about the weather, turn lights on or off, up or down, set or cancel alarms or timers.
At the moment you'll need a Nest Hub Max, and the only way I've found to enable this is by going to Google App/Assistant on my phone – I tap the search bar, then the G top left, then my profile icon top right, then settings, google assistant, then scroll way down to "Quick Phrases" and select which ones you want to enable for your account.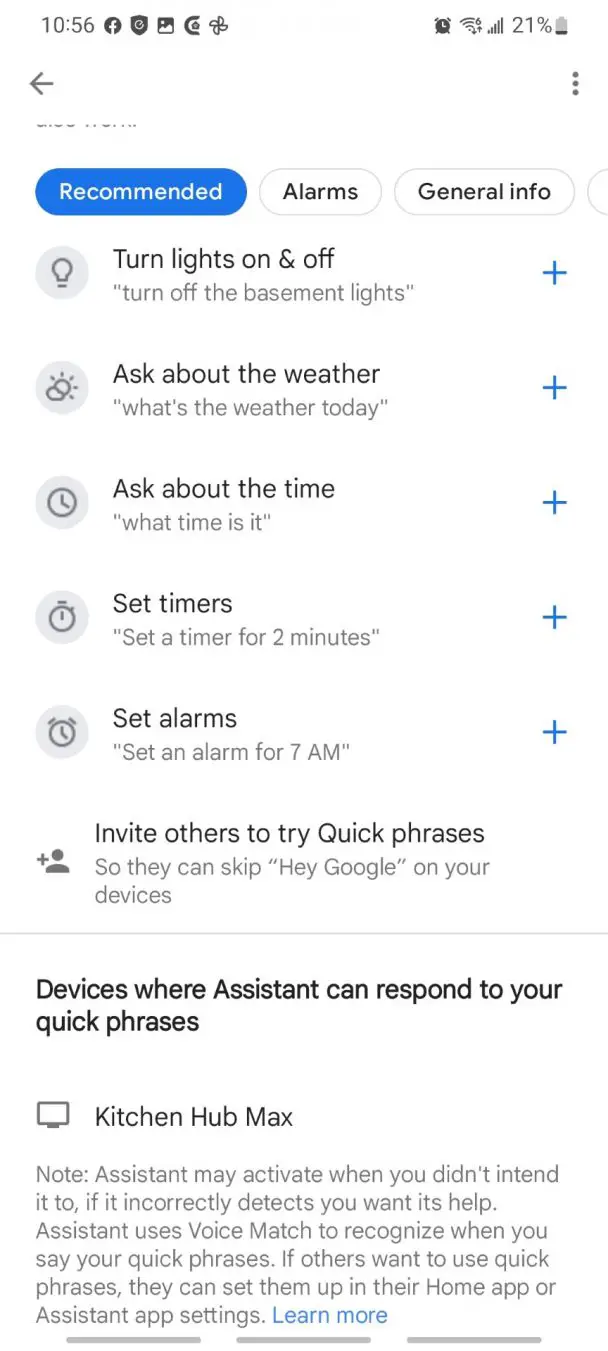 Appears to only work on the Nest Hub Max at the moment and testing it out isn't high on my list tonight as everyone's asleep and turning things on and off not my jam tonight.
[
9to5Google
]