Text Express: Word Adventure brings new life to word plate games
You've run into word plate games probably, they're those ones wit a few letter arranged in a circle and you swipe to create words and fill out a crossword list. They're fun, ultimately get boring after a while as you plod through basically the same iteration of things with a different tree background.
Text Express is not markedly different in how you play, but you have options for stories and side quests that are happening by repairing a train, transporting yourself to new areas, developing photographs, deep diving into the protagonist's dreams, or being attacked by raiders. There's always something you can do and somewhere you can go based on your score and perseverance in playing the word game.
Going places will require more playing to travel distance, so some strategy is required unless you just want to play nonstop.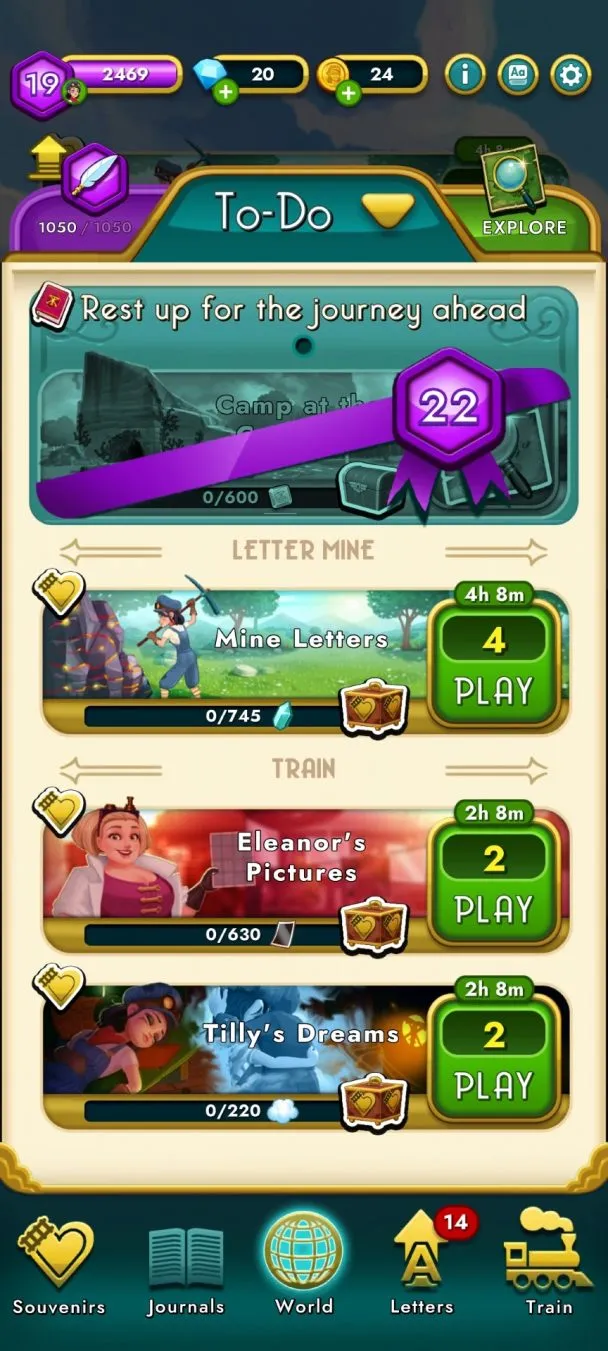 There are places to go, things to do, things to collect, words to find and adventures to plot out. Always something to do around the basic word plate engine.
The only critique I'll give is the start is very formulaic and my first thought when I saw the grandmother cough was "dear lord, not this trope again." And yes, that trope. You know exactly what's going to happen, at least in the first chapter. Story goes up from there, but unfortunately it only could.
Overall though it's a surprisingly engaging take on the old standard with enough stuff to do constantly that it doesn't feel old.
Download: Google Play, App Store