Hands on with the Kovol Sprint 140W USB-C PD charger
The Kovol Sprint 140W USB-C PD charger is a relatively inexpensive 2-port GaN charger that supports PD 3.1, 25Watt PPS Super Fast Charging, and generally is a quick topoff to your laptop's dead battery. This product is mostly for higher-power devices, and for the average phone it's overkill times five.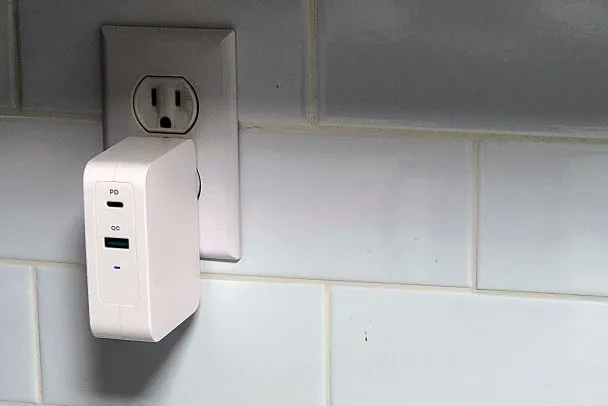 It's surprisingly hefty, which is something I'm finding in these GaN chargers, doesn't get hot at the loads I can throw at it (which top out at about 125 Watts,) and seems to do everything it's supposed to.
As noted above, my tests were limited to about 125 Watts as I don't have a 140 Watt capable laptop. So do be aware this is not a complete review. However, I had no problem pulling 100 watts on the ScoutPro and super fast charging my Galaxy S21 Ultra 5G.
Like other GaN high power chargers I've worked with it has the annoying feature of shutting off both ports when you plug in a second device for just a second. This becomes problematic if you're powering a device as opposed to charging a device (think smart display, Raspberry Pi, etc.) as they lose power and get it back. You're probably not doing that, but guess who was doing that?
Plugging in two devices doesn't appear to drop the main PD port significantly. Others I've tested have some odd power sharing percentages – eg a 140 watt that's 140 watt on the PD port but if you plug in anything else it's now 65 watt. The Kovol Sprint 140W USB-C PD charger doesn't.
Overall it feels like a well designed 140 Watt charger. It appears to deliver what I can test to. It annoys me with the power ports shutting off when a second device is plugged in or unplugged, but it's designed for charging, not maintaining.
You can find the Kovol Sprint 140W USB-C PD charger on Amazon or the Koval website.