Driving Mode rolls out a massive change for Thanksgiving
The Google Assistant Driving mode screen has been warning for several weeks that it was going away on November 21, 2022. Yesterday it finally did, replacing a blocky interface that never quite understood I wanted to hit skip and not open the media controls with a Google Maps overlay that allows you to see real time where you're at and what's around you without setting a destination.
I'm not seeing a whole lot of options here, and no way to change my vehicle as displayed. Back before the blocky driving mode I had a little green van it seems.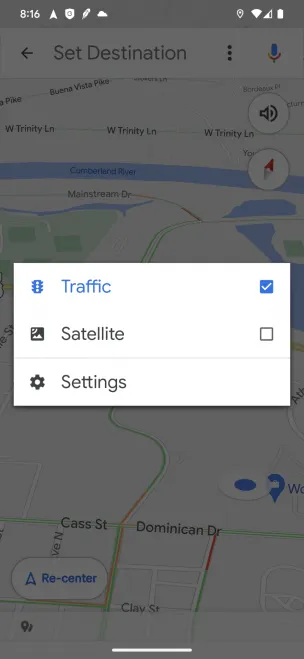 Asking for podcasts / news pops up a player below maps. Incoming messages still suffer the same horrible fate of having to wait nearly 20 seconds for the first one to tell you about auto-read followed by reading the message with no nuance or spacing or comprehension. It's like it uses another voice reading service that's less googly-smart to read your text messages. It only will read them if you've got a good internet connection as well it seems – one internet blip and it's saying "one moment…." until it times out.
Nothing particularly world shattering – I find the driving mode map a lot more useful as I like being able to see what street is 3 streets up around a corner without having to set a destination every time to get somewhere.
Basically it feels like we're back to where we were before blocky Driving Mode. It needs some polish but it's better than it was in my opinion.
To get to driving mode say "OK google, driving mode." You'll need to unlock your phone because there's no guest option for it due to personalized suggestions and access to your map data.