Google Assistant getting parental controls, kid friendly interaction
Google assistant on smart displays and speakers has been a hit-or-miss thing for kids since my now-9yo started interacting with it in 2016. For the past six years there have been some options, but our Home/Nest Hub devices have been mostly relegated to music and YouTube videos.
This evidently rolled out yesterday to one of my Nest Hub displays because I was asked what happened to Google's voice and I had no idea why a random man's voice was talking to my child when it'd been assistant default for literally her whole life. Looks like they added four new voices that your kid can swap between by saying "Hey Google, change your voice."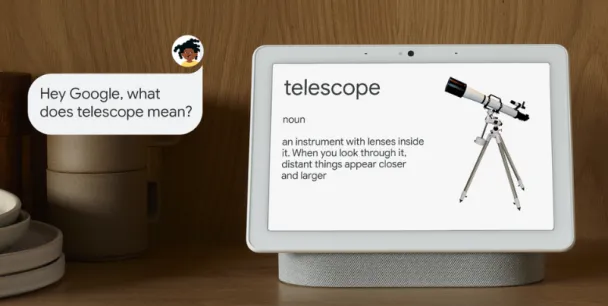 Simplified / age appropriate answers are supposed to be provided now with Kids Dictionary. This means my 7yo's joke of walking in and saying "According to Wikipedia…" is probably at an end after a two-year run.
Still notably absent is the ability to see activity in Family Link, and less than useful prompts to "use your child's device and go to …" which if you're dealing with a Hub only your child doesn't have a device you can access.
Still lacking ability to block content generally deemed age appropriate that contains keywords or hate or derogatory speech… yeah, there's plenty of name-calling videos classified as appropriate and we've had to have the conversation that it may be age appropriate but calling someone a Karen ain't nice.
Also appears to me to be missing are the ability to lock down what you can do at night granularly… my kids like music or white noise to sleep. My kids don't need to have access to video or the ability to set timers after bedtime, use Broadcast, cast music from unit A to B, etc.
It's something… the Kid Dictionary reminds me of the STEMOSAUR, which launched in 2017 and would answer quite age appropriately, if in a voice that put off both of my kiddos, which considering both my kids were annoyed by the new Google voice, I guess it's got that going for it.
[
Google Blog
]