My experience with the new Android driving mode
There really shouldn't be anything different between the old Assistant driving mode of two days ago and today's, I have no idea why today turned into a "Let's see how much can go wrong" event, but it did.
To be clear, I understand that under the hood everything should be the same with the main change being just what's shown on the screen using Maps… so here we go…
I put on driving mode. First off during driving my "tell me the news" stopped when I got a text message in. I heard "one moment" and a little tone and then that was it. No message read (yes, auto read is still on.) No news. Nada. I asked it to play the news, nothing. No text recognition shown.
Keep in mind I'm driving here so I'm not going to pay a hell of a lot of attention to what's on the screen, but it was not funneling voice through. I received a few more texts messages, got the dings, none of them read.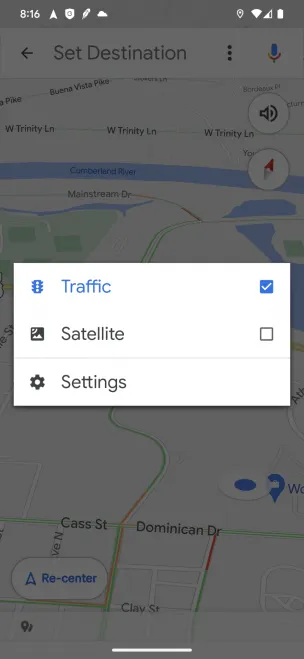 Next chance I got I stopped maps/driving mode, and asked it to start again. It started working normally. I got to work and all was fine for that segment.
Leaving work I plugged in driving mode again, it picked up playing the news from where it had left off a few hours earlier, and I asked it to play the news again so it would start with something less than six hours old. I saw that it heard me, but nothing came up. I asked again. Nothing happened. A few minutes later I asked again and it worked.
One last run for the day involved heading to get the kiddos, I made a pit stop for gas and when I started again instead of resuming the news it was doing something else with music it'd tried to play earlier when it misheard what I asked for… man, that thing wants to push Spotify if you pay for YouTube Music – royalty fees must be high on YT. Asked it to play the news, it contemplated for far too long and I got a text message in and got to hear dueling Assistant voices telling me about the text message and also about how it was playing a podcast from a certain time.
Text messages incoming are still laboriously slow… I do not need to hear information about auto read being on every trip. I don't know why there's a seven second delay after that… it's terrible… read the text message and if there's no connection or you can't read the text message don't. Stopping the music, podcast, etc for 20+ seconds because someone in an MMS thread texted "LOL" 55 minutes after a kitten with a light saber photo was posted is not useful.
Overall, I know it's the same under the hood or should be, it was buggy as all hell today.