Nest Wifi Pro having issues – how utterly shocking
A 'small number of users are experiencing slow internet speeds' with the newly released Nest Wifi Pro with some users reporting capped speeds of 40 and 90mbps. If you remember the beloved WRT54G from December of 2002 (20 years ago, yes,) it was faster than the lower end there. Speeds are getting capped at 10% of usable on Wi-Fi and working normally on wired from what I am reading in the forums.
The issue smells like a Quality Of Service issue rather than a hardware fault, and only seems to be affecting some people, not all.. pretty much like my experience with their previous product the Nest Wifi, which was horrendous, reproducible, had a forum devoted to it, and with Google Support being what it is it was obviously something I did.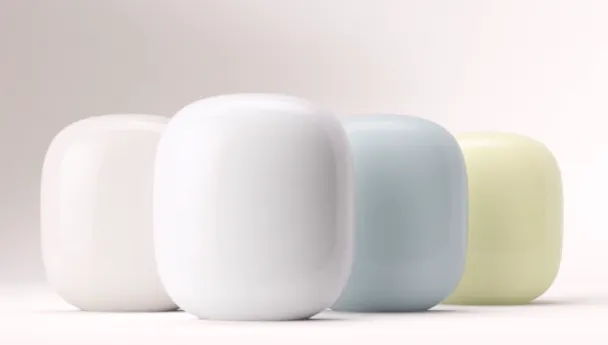 In the past three months I've learned that the Nest Wifi and its support were effectively useless and had been for over a year judging by the long running forum. Everything was the user's fault, or our ISP, or our completely standard network setup, etc.
As someone who still has a Nest Wifi (previous version,) with year+ long problems (I've only had it 3-4 months, the problems date back a year based on the forums,) sitting in place waiting for an update to fix it, lemme tell you people – grab your popcorn, start the RMA, return the units and don't let them jump you through a flaming hoop while claiming it's an unknown problem, somehow your fault, that you have a complicated network, because that's been the playbook again and again with the Nest product support.
It's a Wi-Fi router – do you realize how seldom these things are released with massive problems like this? This is the second in the series to have problems right out of the gate. Seriously, grab a WRT54G – they got it right twenty years ago and are evidently faster than some of the released Nest Wifi Pro units.
Just as a note – I do not believe the Nest, nor Fitbit product lines will be reasonably supported or maintained in the near future. These are my beliefs based on quite a bit of documented experience. Nest anything seems to have been an afterthought after the first product round / or after Google completely took over. Nest cameras that don't work with the Nest app, Home controls that can't provide video export. Etc…
Return it, get something that works, no I'm not going to try and sell you something.
[
The Verge
|
Google Nest Community Forums
]