It's Battery Day! Didn't know it, now I do.
Last night arming my home alarm system I got a warning that one of our sensors was low on battery. This was odd as I changed out the batteries on every sensor in the house a few months ago and the previous batteries had run for about 8 years. I bypassed the warning and resolved to get to it today. Low battery, system still works and unless someone was interested in climbing to a second story window that's barely big enough to get through, was not particularly worried.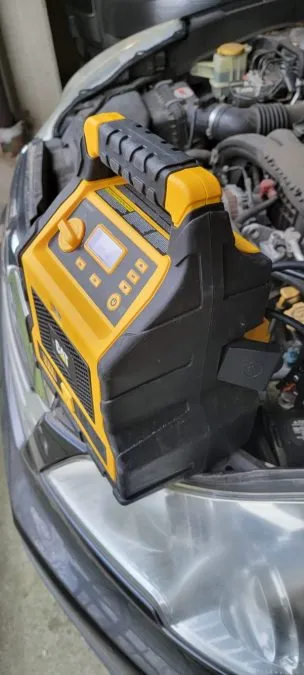 TL;DR – bloggy story of the most failures of batteries in a row Paul has experienced since the March event
I got a notification shortly after from one of the work robots that the battery was low and it couldn't find the dock… remoted in and drove it back on 3% left. This is more of a navigation issue than a battery but I felt a trifecta might be in play.
I woke up today to a fully charged battery on my Pixel 7 Pro. If you've followed along you know I've been one of the lucky ones that it refused to charge on a wireless charger if the low battery notification had popped up. I am not entirely sure if this is fixed with the Pixel December update, but fingers crossed here.
I had a warning that my Nest Cam had died of low battery. This was odd because although I do have a Nest Cam with a battery 1) it's plugged into a USB charger, 2) it was streaming video to the Nest Aware service (meaning it was on and happy,) until 11:40pm last night at the latest, so should have switched to events-only if the charger died and it actually switched to battery.
As I'm talking with Google Support about this 40 day old Nest Cam that refuses to work I get a notification of critically low battery in my wireless mouse. Generally I get a "charge me" warning rather than a "your mouse is going to die." It generally also lasts about three months between charges and this was closer to two. Expected, but not this soon. Guess I've been using it a lot more lately.
I get to work and there's a UPS sitting there waiting for me to look at that failed overnight… you'll never guess what's bad.
The failures started at around 11:30pm last night meaning 2 dead batteries, 3 critically low batteries, and one finally working battery. 8 hour timeframe.
The Aristocrats!