The Veikk Voila L – a drawing tablet for your emerging digital artist
The Veikk Voila L is a USB-C connected drawing tablet with a dial wheel and four buttons which allow you to access shortcuts in drawing and photo editing apps (or anything you're in, I guess you can do Excel as well.) We've reviewed one of Veikk's products before that was similar, but with a video screen if you want to check that out additionally.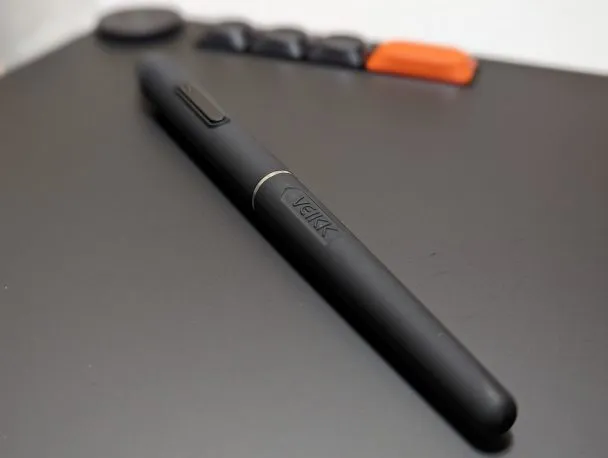 With the Veikk app you can define what the keys and dials do either universally or drill it down to individual actions in certain applications through a pretty simple interface. While I had my issues with the Veikk app in the past, those issues seem to have been resolved (they were just display issues on an absurdly large monitor.)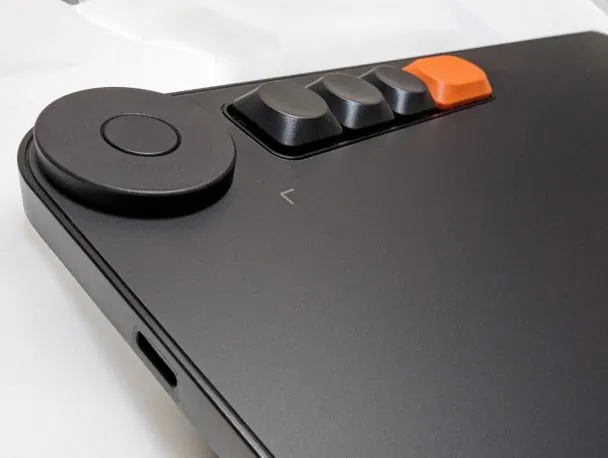 This is one of those product reviews that is hard for me because there's not really much to nitpick on this and that's what I do – find why you don't want something and then present that… this is probably why we don't sell a lot of product.
I vaguely wish they'd put a pen holder onto the tablet itself rather than a separate losable holder, but I had no issues with pointing, editing, and otherwise using it to once again prove that if you don't practice your drawing skills for 30+ years you're not magically going to become an artist again. Perhaps a beefier wheel for response purposes, and the ability to switch to a mode that doesn't require the pen might be useful (might,) but really there's nothing wrong with this.
I love the keys as a note. Solid clicky keyboard keys.
There are no batteries required, the pen can tell thousands of degrees of pressure, and the unit responds like any professional grade tablet I've ever played with. Right and left hand modes are listed – feeling like in left hand mode it's a little less smooth in terms of operation, but that may just be me projecting.
What is the Veikk Voila L?
In the end, this is just a pointing device. It's a nicely made pointing device and I believe it's probably a great device for an artist. It's been fun playing with, however I'm still spoiled with the VK1200 of theirs which sits in a drawer operating as a third monitor that I pull out and do photo editing on (yeah, I'm that cool.)
If you're looking for a reasonably priced drawing tablet with some decent configuration options, the Veikk Voila L might be it. I mean, get some artists opinions, I'm an IT technician and it's a fancy mouse that made me smile when I started drawing doodles in Photoshop. I guarantee as a fancy mouse it fancy mouses, but if you have delicate drawing abilities, you be the judge here.
You can find the Veikk Voila L Tablet on Amazon or Veikk's website.
Veikk Voila L pen tablet
The Veikk Viola L is a USB-C connected drawing tablet with a multi-thousands pressure pen, four hardware keys that respond like a good keyboard, and a scroll wheel.
Product Brand: Veikk
Product Currency: USD
Product Price: 49.99
Product In-Stock: InStock
Pros
Precise
Light
Responsive
Price
Cons
Pen doesn't have a carrying spot/cradle