A decade later – Looking back at one of Sprint's dumbest ads
Almost a decade ago in June of 2013, Sprint, a US network and one of the big three at the time, decided to advertise their new LTE service by telling people where to take vacations so they could actually use the advertised service.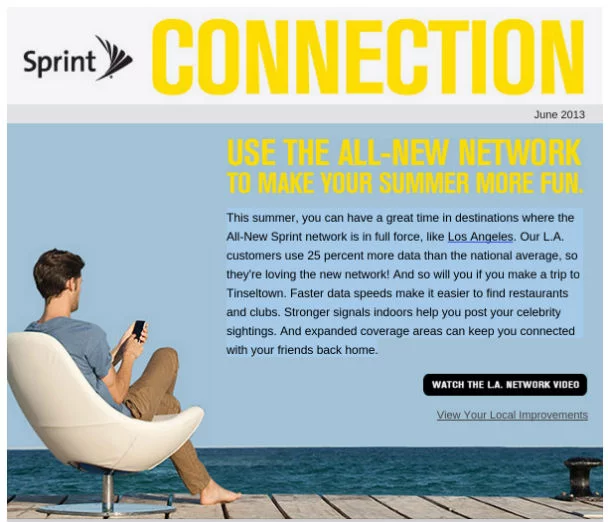 The pitch was simple – come vacation or work in these spots where the Sprint network functions pretty well.
This was shortly after the abandonment of the WiMax network which left several of their "4g" phones facing a 3G future and some leadership decisions for the network that left people head scratching.
Sprint had gone bold with WiMax, and failed. It happened. WiMax had great promise. As they pivoted to all-in on LTE without ever mentioning any timeframes, they struggled against even the puny carriers who had not blown billions on a network that they were shuttering a couple of years later.
Imagine today a network ad "Our network doesn't work where you're at, so why don't you come where it does?" you would simply switch carriers while laughing. Something a lot of people should have considered in the wake of the Carrier IQ debacle a couple of years earlier. Then again, as I recall that was on multiple networks but Sprint stuck their foot in their mouth on it.
Ads like the above frustrated people who were stuck in contracts with Sprint (back in the day, you didn't just jump carriers sonny, you had to ride out a contract.) Local improvements were pretty much non-existent and you lived in a perpetual state of being told that something usable was coming. It was very much like the first few seasons of Game of Thrones with the "winter is coming," "dragons are coming," seriously something show up already.
So of course an advertising campaign of "look, it works over here, why don't you just step over here for a while and see how good it could be?" did not sit well. Yes, Sprint – I would like to see the service I'm stuck financing but can not use.
Ah well, it only took them another six years to come up to par with other LTE carriers, and they released a much longer dumb campaign (looking at you Framily Plan) before finally "merging" with T-Mobile. Nothing could sink the ship so many of us were stuck with.
Here's John's piece from June 2011 which I believe was on GoodAndEVO