Google Pixel owners seeing camera glass shatter, Bluetooth failing
The past week has seen the Google flagship Pixel products have an increasing number of users reporting shattering camera glass for no clear reason, as well as the January update, which has still not made it to my phone, breaking Bluetooth connectivity with certain car manufacturers.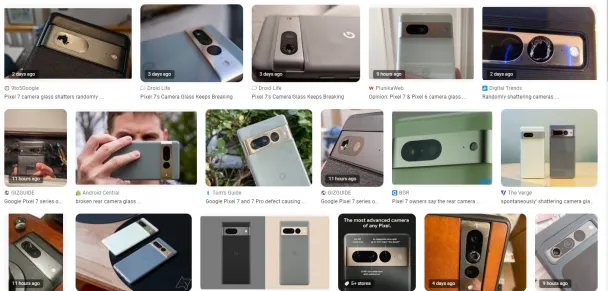 The camera glass I would bet is suffering from side impact cracking. A thump on the camera side of the unit that's shattering the camera glass as that looks like where any shock is going to disperse its energy. Sure you can bang the glass head on with a hammer, but tap it from the side and kaplowee.
The update, well, probably time for another month of waiting for bug fixes to fix introduced problems.
[9to5Google]