Living with Roborock (10 months in)
I've got four Roborock vacuums that I use every day… ok, two get used every day and two get used about every other day but whatever.
There's the Roborock S7 MaxV Ultra that does a floor of my office building by itself every night since August 2022. My beloved Rhonda, an S7 standard with dock that has been cleaning my house with minimal issues for the past ten months. A Roborock Q7 which has thrown some strange error codes but cleans well. And finally the H7 Stick Vac which was so bad they evidently discontinued it (it's still on the site, but you can't order it for the past few months).
Side note on the stick vac, I've read since I tore into it that those style are universally not great. So we'll walk away and just say they probably did an average job based on what my complaints were, which were that I was unclogging and cleaning the unit more than I was actually using the unit.
At nearly a year in in their ecosystem I have few complaints other than the H7 stick vac. That's problematic for someone who writes complaints about products as part of their job. Here're some notes at nearly a year of ownership from someone who got all these toys given to him by PR departments.
Roborock S7
The main complaint I have here involves the app. You can see 3D modeling on the Q7 and S7 MaxV Ultra, and it doesn't appear to contain any more sensor data on the map than the S7 provides… it'd be nice to see that as a feature as the only place I want 3D mapping is the place where I need the S7 at. Vibramop is my jam man.
Also as I've remodeled the house and my wife has determined that no hardwood surface can exists without a rug with a curled up robot-halting edge, it would be extremely nice if the S7 remembered where it was able to traverse to the carpet. This must be three minutes of runtime every time just figuring out where to get onto the carpet…
Roborock Q7 Max+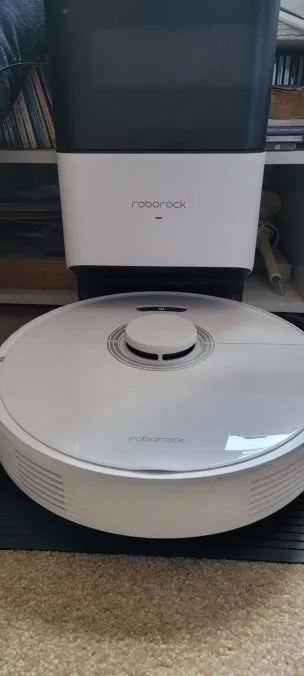 The Q7 exists at my home in cord tangle land. It tends to grab and eat cords and then throw strange error messages and beach itself on a lamp base. I've gotten battery thermal warnings, wheels suspended, and other fun error messages.
The cords, nothing much can be done with the sensors and such. The beaching itself on a lamp, that should be handled by the cliff sensors. I'll quite often find the Q7 just hanging out on a slightly curved lamp base… living its best life. Nothing huge but something that happens about twice a month.
Roborock S7 MaxV Ultra
They seem to have the firmware updates mostly figured out. I've not had to recreate a map after an update in a while, however I am finding that the ReactiveAI or obstacle avoidance has gotten worse for my use cases. Twice since the last update has it gone into an easily escapable plant maze at work and I've had to drive it out.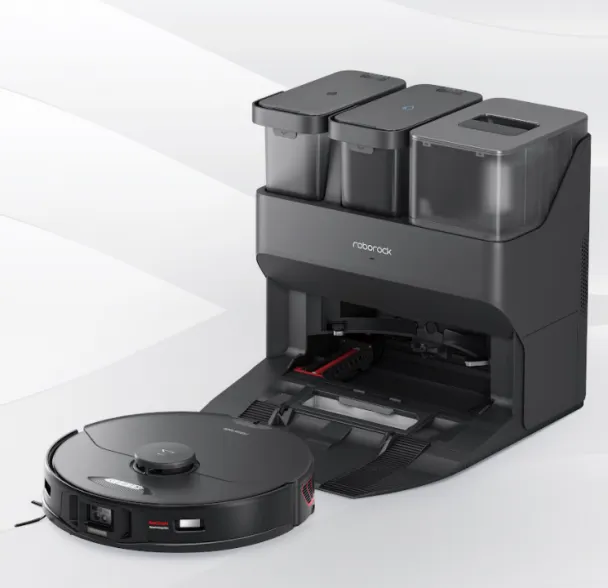 Last night it went through an area it's avoided quite a while with a robot trapping chair and easily visible power cords, sucked up a power cord, and halted cleaning early.
Attempting to remote control the unit was nothing but errors because it had a power cord stuck in it, and there's no way to reverse the brush motor. Womp womp. Oh well…
Seriously, let's work on reversing the brush motor… that would solve so many issues.
The dirty water tank smells like a sewer pretty much constantly. I've washed it out, put some soap in the dirty water side to try and cut the smell… doesn't seem to work… then again, we're dealing with an office building, huge mop area, and a mop that does not dry ever. Still hoping my Roborok PR will send me a Narwal dryer for them but I do not know if we bring any value, nor do I know if that would help the smell any.
That stick vac
We still use it… every run I'm cleaning it. If it didn't jam almost every time I'd like it but yeah, there's a reason you can't purchase it any more I assume.