Rockpals 100W Portable Solar Panel/customer service review
This one's going to be odd… we're going to start the review with the Rockpals 100W Portable Solar Panel performed how it should when things were right. As a product it's a 100 Watt solar panel, portable, and nicely put together. It appears to be a higher end nicely branded with Rockpal's logo OEM solar panel. As a device, it appears to work as expected.
TL;DR – at day 34 since start, I'm calling the review as acceptable solar panel, no customer support.
On a fairly dark day I plugged the unit into the Rockpals 300 Portable Power Station battery I had been given for review. It was pretty overcast, I noted that it was powering the battery but not particularly well and figured I'd try it again later at such a time when the sun was out and I could compare it with another solar panel I have.
Just for kicks before putting it up I checked and the other solar panel was doing a lot better… odd…I pulled out the plug from the Rockpals power station and… well, let me amend that… I pulled out *some* of the plug. I got a unit with an unexpectedly detachable plug. Whoops. Happens. I got the plug back on by holding it and verified that the Rockpals solar panel and my ancient Jackery provided solar panel were on par (not a lot of difference between one portable solar panel to the next,) and contacted the company.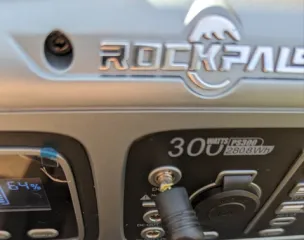 Well, I think I contacted the company based on the email chain. I contacted the PR and also send a contact form off the Rockpals website on December 2nd, 2022 explaining what had happened. I got the notification that my request had been received and someone would be in contact with me. The usual automated stuff. 11 hours later (according to email timestamps,) I received an email from them saying "unsubscribe."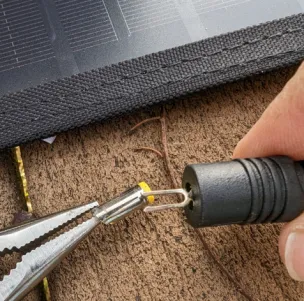 OK, that was weird… I responded to that email asking if there was something up I was just checking to see how I would go about getting a replacement for that cord with the broken plug and that I was not a bot / spammer / asked if I needed to contact their PR rather than them (I already had,) or what I should do.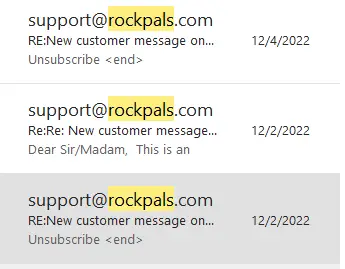 Two days later on a Sunday at about 8pm I got back "unsubscribe."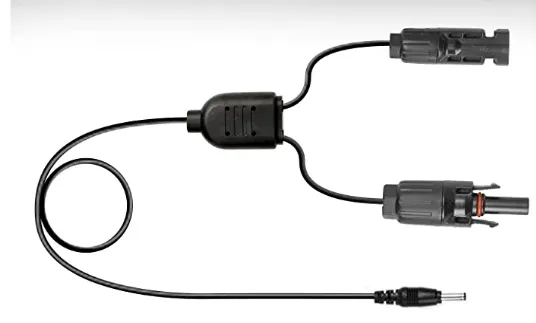 I got in touch with their PR person finally. They'd been out. Explained the situation and that I'd simply been trying to find out what to do about this busted plug. December 7th the PR person reaches out to Rockpals and that's the last I heard of it.
So yeah, I mention this because that's just odd. Don't want to deal with a reviewer you've given $400 in product to, that's fine…. odd, but fine. Tell me to talk to PR, which I ended up doing days later.
This is an OEM rebranded solar panel, it had a bad plug. I ended up finding a replacement plug and purchasing it to get this up and running.
All that said – average acceptable solar panel, non-existent support is the experience I've had. I'm not putting the panel down, it's as good as any I've run across. The plug even was not shoddily manufactured, it just was broken the first time I tried it. This happens. Responding to a customer who got a product with a broken plug should be customer service 101 however.
You can find the Rockpals 100W Portable Solar Panel on Amazon or the Rockpals site. The product, I doubt you'll be disappointed as it works just as expected. The customer service, well maybe my experience is a fluke. Who knows?
Today is day 34, closing out my Rockpals reviews. If anything comes up with them in the future I'll update. The battery's been quite useful for portable power for projectors but yeah… just odd
Rockpals 100 Watt portable solar panel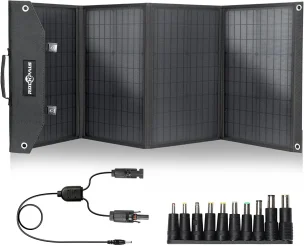 The Rockpals 100 Watt portable solar panel appears to be an OEM panel with some nice stitchwork to logo it.
Product Brand: Rockpals
Product Currency: USD
Product Price: 199.99
Product In-Stock: InStock
Pros
Average portable solar panel
Nice branding
Cons
Cables are fairly large and probably don't need to be