The VOLTME Revo 140 PD 3.1 GaN charger delivers
The review I most hate writing involve products I can not find a fault with, so let's preface with I hate writing this review of the VOLTME Revo 140 charger. The only thing I could even find to complain about on the unit was the box was slightly damaged by the carrier in shipping so pictures of the box don't look particularly great, and the current pricing I can find is slightly higher than comparable.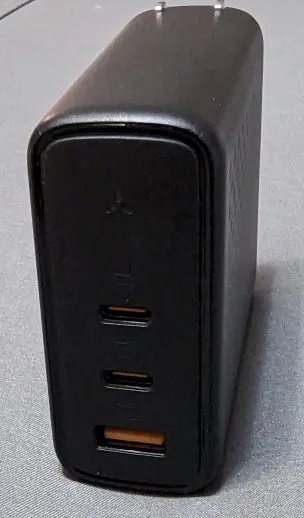 The REVO 140 is designed to charge your laptops and higher powered devices at up to 140 watts. Read: this requires something that supports 140 watt charging, and a cable capable of handling that. Your cheap-o gas station USB-C cable is not going to work above 60 watts or so and that's how it's supposed to go.
The REVO 140 can deliver 140 watts to the first port, or a mixture that tops out at between 122.5 and 130 watts to multiple outlets. There's a chart on the back of the unit that explains but dedicated it can push 140, split the focus and that 140 port drops to 100W max. This seems to be the case with all the 140 Watt chargers I've run across so I'm starting to think there's a common chip in these.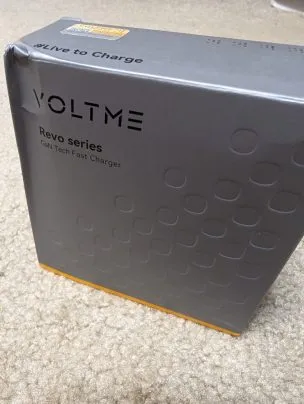 GaN chargers are cooler and a little more efficient in case you're wondering what that is… a GaN charger is a type of charger that uses gallium nitride (GaN) technology instead of traditional silicon-based components, which is probably why they run cooler and appear to convert wall juice to battery at a higher efficiency. I'll note that what I've observed in terms of power savings would make most of the GaN chargers pay for themselves with normal use over the course of about 313 years.
But they're pretty neat and temperature wise quite a bit cooler than their old school counterparts.
These are not for phones, I mean you can charge your phone with whatever PD3.1 protocol your phone supports, but it's massive overkill. This is for either one quick charge of a computer at 140 Watts that supports it, of very fast charging of two phones and pretty fast charging of a third.
As a note, using the equipment I have I can tell no difference between the VOLTME Revo 140 and any other 140 Watt GaN charger I have. They all appear to deliver the same output, have about the same multi-port limitations on PD, and yeah. The Revo 140 looks like an upside down version of the Ugreen Nexode we reviewed a while back – also has the same port power limitations and splitting it looks like.
Great charger, nothing however that sets it apart from the other 140 GaN chargers we've reviewed other than perhaps a slightly cooler looking body.
It's a good little charger for a laptop, make sure you get a charging cable that is rated to 140 Watts because it's not your gas station USB-C $3 cable.
Should you get a VOLTME Revo 140 Watt charger?
It's currently priced $20 higher than others we've reviewed (prices change,) so do your price checking. It's $139 as of this writing and similar are $120. Prices change daily though so don't take this as a final thing.
Do you have a laptop that can take 140 watt charging? Got a cable capable of delivering? Go for it.
You can find the VOLTME Revo 140 Watt charger on Amazon, or many places where fine GaN wall chargers are sold.
Revo 140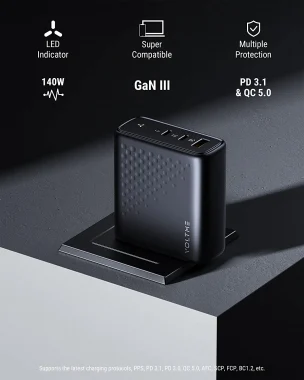 The VOLTME Revo 140 is a GaN charger that keeps its cool as it delivers the power your hungry devices need. That sounds a bit too commercially, but it's what it does.
Product Brand: VOLTME
Product Currency: USD
Product Price: 139.99
Product In-Stock: InStock
Pros
Charges cool
140 Watt delivery
Foldable travel plug
Cons
Nothing sets it apart
Price