Amazon discontinues printed magazine subscriptions
One of the things I felt Amazon really got right was how they handled and worked with magazine subscriptions. You wanted something renewed? Bam. Done. Cancel a subscription? No problem. Gone were the days of having to write somewhere to cancel a subscription and two months later finding out they didn't cancel it. No auto-renew without notification.
I actually had magazine subscriptions again. You could order them as gifts for people and not have to deal with keeping up with subscriptions.
Today I received a letter from Amazon: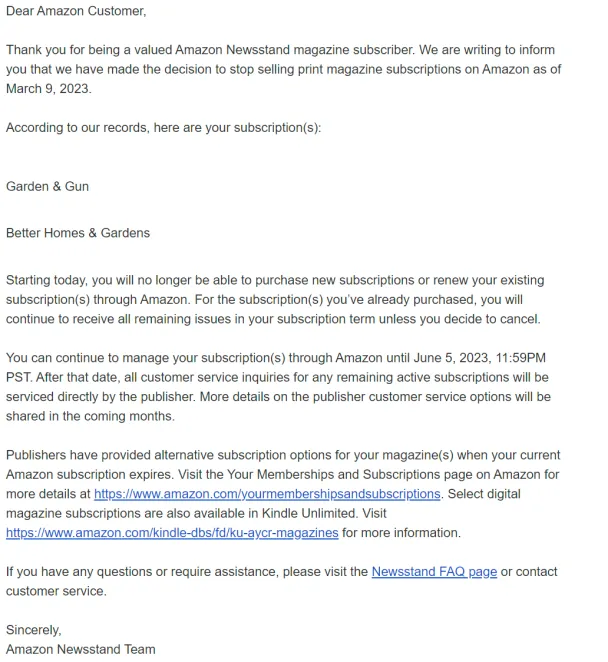 Indicating yesterday was the last day of print magazine subscriptions.
That is disappointing. Both in that they're discontinuing the subscriptions and that they gave no warning or options to give it one last go.