Google One subscribers get Magic Eraser, a former Pixel exclusive
If you're a subscriber of any tier the paid Google One service (for extra storage, VPN, etc) you've got a formerly Pixel-exclusive feature of the Magic Eraser coming to your account. This, along with HDR video processing, and more editing features are making their way to whatever phone you're using Google Photos on. Yes, iPhones have it too now.
You can now use the power of AI to remove your ex from all the photos you kept.
The lowest cost plans are about $1.99 a month, or $19.99 yearly. I use it for additional storage, and my personal preference is old school photo editing software on a computer, but the features are pretty neat if you need to take a picture, edit on the go, and get it to someone.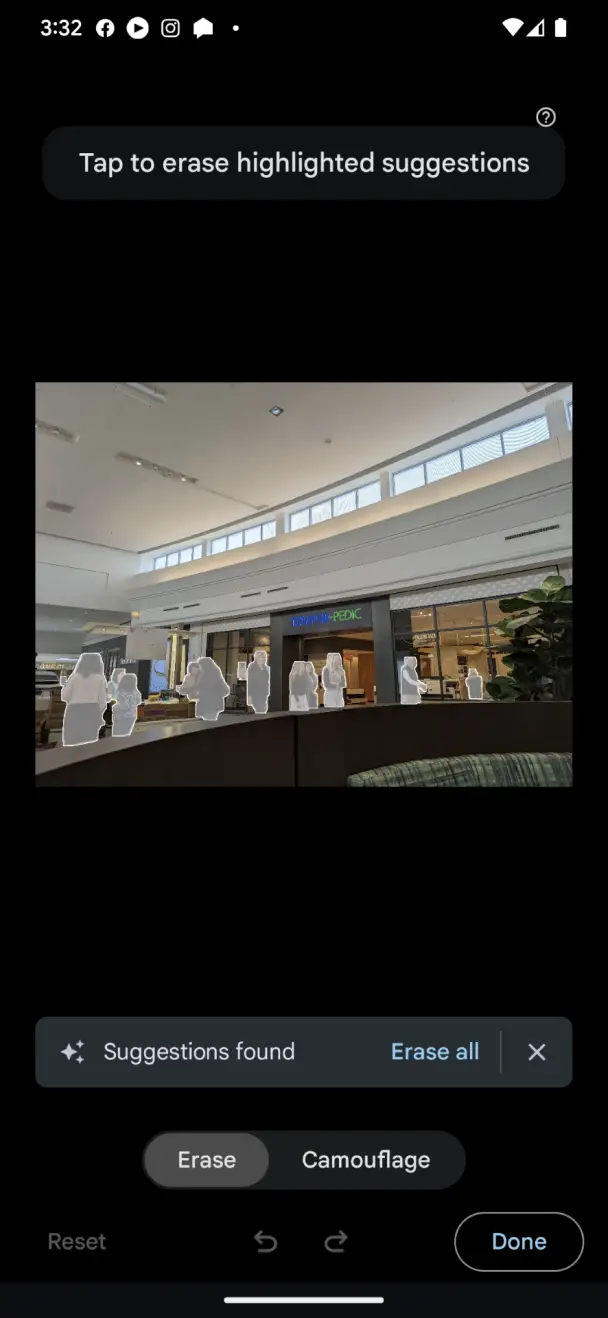 Above images are from a random pic I took in the mall of a Girl Scout cookie booth. The erased version isn't a perfect representation but it's good enough in general.
There's a free trial of Google One coming or available now (not sure which at the moment,) that will let you try before you buy.
If you need a VPN, extra storage, video and photo editing capabilities, and a slinky, go ahead and check out Google One.
[
9to5Google
] [
Google One
]