How Google Assistant started talking to my 7yo about oral sex
This is not your parent outrage blog, but here's something interesting and potentially embarrassing that happened over the weekend with our Googles. I managed to recreate the answer I suspect the littlest got, and suspect I have the order of events down. Here's how I suspect our Nest Hub with Google Assistant started talking about oral sex to my seven year old.
Once again, I stress there's no outrage here.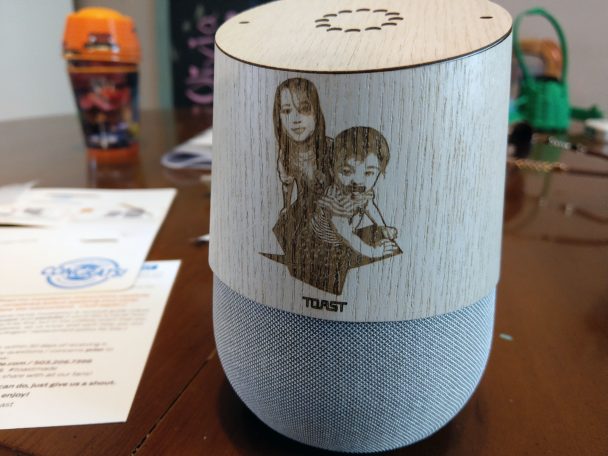 Setting the scene
Me and my two daughters were planning on heading out on a scooter and bike journey and were getting ready. The temperature has been all over the place the past couple of weeks and one of the kids asked if they needed a coat. I said "Hey Google, what's the weather?" and got the general response indicating the temperature was 68 degrees.
At the same time I was asking the ol' Lenovo smart display with Google Assistant this, my 7yo was attempting to get the Nest Hub to respond to the same question but it wouldn't. It wouldn't because multiple Assistant devices on the same network and same account only one will answer at any given time to prevent a cacophony of Google devices responding at once.
She then saw that the display said it was 69 degrees and yelled to me that "Google says the weather is 69 degrees." Why the difference in temp? Dunno.
I heard the Assistant voice start talking in the other room as I got ready for taking the kids to scrape central and the 7yo walked out and said something to the effect of that Google was talking to her about sex. I asked her what did it say and she mentioned mouth sex. Er, ok, I decided to investigate this later as I had a pretty strong suspicion that it told her about the sex term 69.
I was right. Well, probably – I'm not having the 7yo replay the order of events…
What appears to have happened
It looks like Google Assistant had a series of things happen. The first (hopefully) was that it didn't recognize my seven year old's voice. I'd really hope it's not returning these search results for 7yos, but maybe it is. This let it search for anything and didn't return age appropriate response. I'm not asking the 7yo to ask Google about 69s and such to test this theory. Call me a prude. Whatever.
The second thing that probably happened is it heard "what is" as opposed to "weather is". There may be some other thing it misheard, but I suspect "what is 69" is the result it pulled.
"What is 69" results in the same lines from the picture below on audio and text search results
That's about it. My kiddo asked about it. Whatever.
Google probably should set up some search controls for both kid accounts and unrecognized accounts. As it stands these smart assistants are pretty much sans limits (can't lock kids out of the thermostat, can't set it so only one person has access to certain devices, etc). Not particularly good in terms of security and also with Google mishearing things quite often I'd like the ability to set some devices off limits.
I highly suspect this series of events would never happen in countries that use Celsius, as that's sauna levels of hot.
I really do wonder what would happen if the kids started asking pointed questions when their voices were recognized and accounts and limits and age appropriate responses were therefor set. I'm not particularly inclined at this point to be requesting a kid ask google a series of questions involving every sex act I know of to see if it responds inappropriately however.