Set your medical and emergency info up, ok?
Nobody expects the Spanish Inquisition, however it's going to happen to more and more of us as we get older. What happens when a stranger or EMT finds you passed out in a restaurant with nothing but a phone and a credit card? Well, your phone probably works to get to Emergency call and emergency information… I mean that could save your life, but not if you don't set it up.
Crash detection, crisis alerts, emergency location services, emergency contacts and medical information have to be set up before you choke on a hoagie and have to be revived. It's also a good way for good Samaritans to be able to return your $700 phone to you.
While you don't have to put your entire medical history in there, having a list of the things that can kill you are probably useful for EMT showing up. Having a contact that can say "yup, that's so and so's phone, how can they get it back?" is probably a useful idea.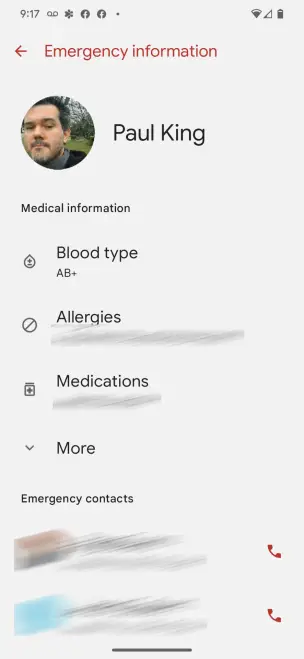 Anyway, on most Android phones you can find this stuff by heading to Settings, Safety and Emergency, and enabling a couple of options and filling out things such as the information on the stuff that can kill you.
That's it – won't go into morbid speculation.