Decentralized social network Bluesky enters the chat on Android
Bluesky is a Twitter spinoff initiative started in 2019, spun out of the Twittersphere in 2021, and currently exists currently as an invite-only beta. That beta just extended to Android. The goal of Bluesky is to create a social media platform that is not controlled by any central authority or corporation, and where users have more control over their own data and content.
The cool thing about the thing is it exists via Blockchain, which means manipulating the data without a paper trail is next to impossible (EG: a govt agency could not go in and plant a bunch of incriminating posts in your past social media history without a trail) and you can jump from network to network with the same set of friends.
The experience appears to be very much Twitter-esque, possibly because it was developed by the same people.
You can grab the app here, but it won't do you much good without an invite.
As it's decentralized and blockchain one wonders how quickly a malicious entity could flood it with data to the point the service becomes molasses. It's probably been accounted for, but it's something I'd look at as the primary threat facing something like this – a completely anonymous army of crapposters pushing data into the blockchain backend and turning the entire thing into slow garbage.
Or an untraceable blockchain pirate protocol running underneath it… with no central authority to remove things it does look like it might move social networks into the great unknown.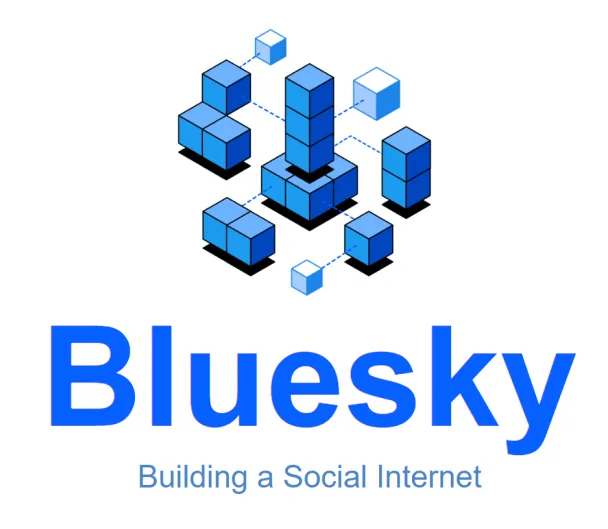 Looks like you can join the waitlist here, although I can't verify this. You can also read about the protocol that underlies all of this: the ATProtocol.
With the introduction of the Android app to the game it's… who knows when it will launch… could be forever or tomorrow. Time will tell.
What's different between Bluesky and the other decentralized Social networks?
Mastodon and Diaspora are two of the leading decentralized social media platforms, but neither are blockchain based.
Mastodon is built on the ActivityPub protocol, which allows for cross-platform compatibility, while Diaspora is built on the Diaspora protocol.
Mastodon and Diaspora are open-source platforms that can be hosted on any server, giving users more control over their data and content. Bluesky's approach is to build a decentralized protocol that can be adopted by various social media platforms. Bluesky's approach would require users to trust these platforms with their data.
And finally Mastodon and Diaspora are up and running now. Bluesky is coming sometime in the future and from what I can tell might get integrated with existing social networks forming one world wide blob with multiple ways to view it.
[
9to5Google
]