Researching a smart projector and wondering where to start?
In the world of smart projectors it's all about the operating system, the resolution, and the lumens. Here're some things to consider, and what's important and what's not so important.
If you're just looking at getting a projector that takes HDMI input and displays it, skip the operating system section.
Section 1 – the OS
Why do you want a Smart OS? To run apps such as Amazon Video, Netflix, and various applications that might work well with your projector without the need of another device being brought along.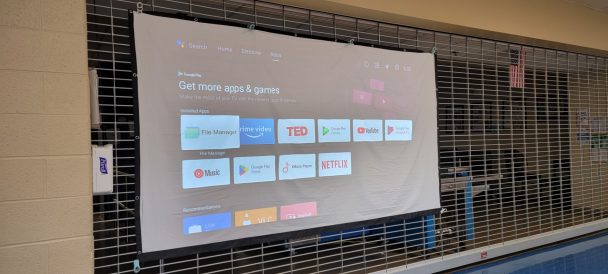 There are a couple of OSes I have personally played with, and my preference has got to solidly fall on the Android TV side of things because with Android TV you know you're getting updates and the applications you download have passed the muster to get into the Play Store.
Other OSes such as FengOS generally take an Android install and build a Google-less experience where you install apps via a third party market.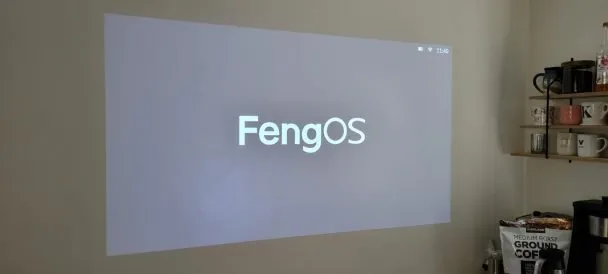 Both experiences are about the same, but the main difference I have seen seems to be that the smart projectors that don't use Android TV also tend to be the projectors that never get updated.
What to look out for: The biggest thing you might need to look out for when shopping for a smart projector is Netflix certification. It is entirely possible that they're Google certified but Netflix is not certifying them. What this means is you'll have a smart projector where you have to install something like Desktop Manager in order to get Netflix to work. That or use a Chromecast, Fire Stick, or similar. It's not a huge deal but if you're getting a device solely for Netflix, they're a pain to get certification if you're not a major brand.
Section 2 – the resolution
4K is best right? Yeah? OK that is true but you need to look at whether you're getting a stream from a source that even produces 1080P level quality. Most of the major streaming platforms, their 4K and a good 720P are indistinguishable. They may indeed be pushing 4K, but it's screen noise they're pushing in my opinion.
I've got real 4K content, I can tell the different when you've got a 200 inch screen. But streaming, I don't think you need to worry about above 1080P levels until the streamining companies actually start producing content that can compete with a Bluray.
What to look out for: projectors that says 4K input supported but only list 1080P as "native". That most likely means they're running a chip more than capable of downscaling your 4K stream to a 1080P stream to display at 1080P. It's also quite common to have less than HD image resolution on some of the pocket projectors.
Section 3 – the lumens
Lumens are how bright the projector is. There's more to it than that, but let's not get into too much detail on this. There are three type of light rating, ISO Lumens, ANSI Lumens, and LED Lumens.
I've not run across a smart projector that deals with LED lumens, so we're going to skip that except to say that one LED lumen is more than either one ANSI or ISO lumen.
When comparing lumens, 1000 ANSI lumens is equal to 800 ISO lumens but for most consumers that's all you need to pay attention to in terms of lumens. When numbers are the same between ANSI and ISO, ISO is brighter.
You should also know that a movie projector for a theater is up to 60,000 lumens and Drive-In theaters still have to wait until it's dark to handle a screen. Yeah, the screen is significantly bigger but it would take somewhere near that level to watch on a 120 inch screen in daylight.
Additionally you might be interested that when it's dark enough the difference between a 450 and a 2000 lumen projector is not really evident unless they're side by side.
What to look out for: if the Lumens to cost ratio seems fake, it probably is fake
Section 4 – additional considerations
Connectivity options: In addition to HDMI, some smart projectors also offer other connectivity options like USB, Ethernet, and Wi-Fi, which can be useful for connecting different devices to your projector. If you're permanently mounting and don't have the greatest Wi-Fi options, Ethernet can be used to deliver data at lightning speeds without clogging up your Wi-Fi.
Keystone correction: This feature allows you to adjust the image to correct any distortion caused by the projector's angle or placement. Keystone correction can be manual or automatic, and some smart projectors even offer advanced features like vertical and horizontal keystone correction. Most smart projectors offer this but some require you to pause your entertainment to adjust. Some don't.
Throw distance: The throw distance is the distance between the projector and the screen. You want a projector with a throw distance that matches the size of your room and the screen you plan to use. You generally only need to consider this when looking at permanent mounting options indoors.
Fan noise: Projectors fans can be quite loud, especially when they're running at high brightness levels. If you're planning to use your projector in a quiet environment, check that loudness level.
Speaker quality: While many projectors come with built-in speakers, the sound quality can vary widely. Check the dB or plan on getting an external speaker.
Ask someone with no financial incentive who has a projector what they suggest.