The UZE BOLD 2 – 290W power bank for all your power needs launches on Indiegogo
The BOLD 2 by UZE is just too powerful for me to adequately test. It can send up to 290 watts to six devices simultaneously through 4 USB-C ports, a QI charger, and a wireless watch charger which I'm not familiar what the name of that is.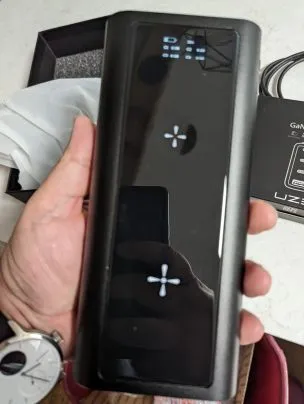 It's got a 100 watt-hour battery / 27,000mAh and is a really impressive brick of a portable charger.
It supports pass through charging, which is listed as using it as a HUB on their page. Has one 100 watt in/out PD, a 140 watt out for Macbooks and such, and two 30 watt USB Cs. It moves well beyond the phone gadgetry we generally cover into the laptop realm and has the ability to charge up your average Macbook by about 50% in 30 minutes.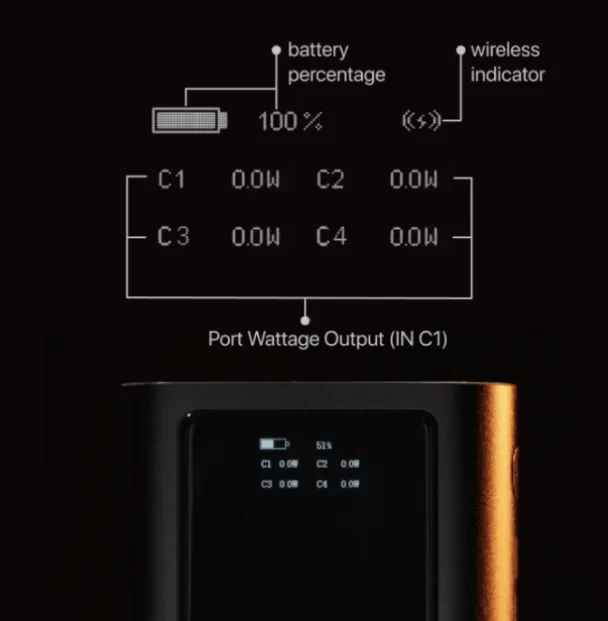 The Qi charging is also magsafe which keeps the phone generally in the right spot if you move the BOLD 2 around a bit.
I've had a pre-production version of the UZE BOLD 2 and have managed to drain it one time. 100 Watt Hours is a bit more than your average phone blog without laptops is going to be able to test what with most phones not having more than 6WH of capacity… massively overkill… beautifully so.
It's a more modern feeling version of the Scout Pro we reviewed, but no affiliation that I know of. How many ways can you make a giant brick of power?
I'm going to say here I failed at maxing this out. It's beyond the capabilities of power draw I have, so I was not able to review it to death. I don't doubt the claims, but I didn't have 290 watts worth of equipment I could charge.
If you've got a laptop that can take 140 watt input this is for you. If you're just thinking of charging a couple of tablets and phones, this may be the level of overkill that should make you stop and reassess your life. It's great, but it may just be too much.
It's solidly manufactured, I never got it to heat up, but then again I could not push it to the limit.
If you're interested in this beast of a charger, it's on Indiegogo and already at 200% of a flex goal. With what I have in hand I'm assuming this is a go.
I'm actually a little bummed I didn't find anything to complain about on this.
[
Indiegogo
]