Pixel 7 Pro overheating issues (exploring)
I did some investigating on my Pixel 7 Pro while I could safely do so. As I mentioned in 600 Miles with the Pixel 7 Pro I had overheating and charging issues while using Google Maps and a 15 Watt wireless charger as a dash mount.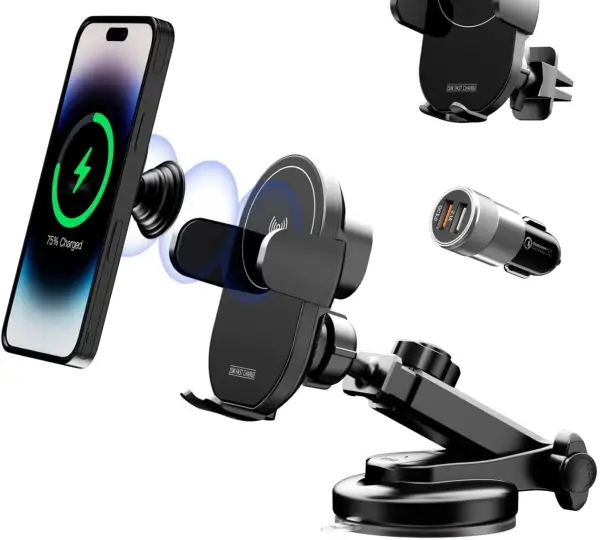 Using 3C Battery Manager Pro to look at the battery temperatures I did a little experimenting. I assume Google Maps is pulling temperature from the CPU or some such, but I didn't have a CPU heat monitoring app that logged so I worked with what I got.
Dash Mount + Google Maps + wireless charging + daylight = phone heats up and stops charging / switches to night mode. Result = runs on battery and it drains. This requires prolonged exposure to the sun however which I did not mention when this article was first published and just caught.
Dash Mount + Google Maps + wired charging + daylight = phone heats up, charges, and I didn't get it to switch to night mode.
Dash Mount + Google Maps + wireless charging at night: Phone already in night mode, phone does heat up, does not stop charging.
So at this point I'm at the belief that we're dealing with a heating issue exacerbated by day mode on Google Maps. My next moves are going to be to redirect a vent to hit the unit with cold air and see if that stops the overheating. Also to run a test with everything in current configuration, but set Google Maps to night mode and see if that helps.
Theories are that 1) could just be that the QI charger isn't dissipating heat enough and that the Pixel 7 Pro is shutting down charging due to overheating. 2) there's some remnant of the early May pixel update overheating issues that Google did not get stomped out, 3) I have a defective phone.
I suspect a combo of 1 & 2.
This is a little difficult to test as each test takes me driving or sitting in a parking lot for 40+ minutes before overheating and subsequent non-charging kick in. The Pixel and charger have had positive charging in short trips with no issue, and consistently shows +1200mA when the battery is low enough that the phone calls for it.
Ah movement and sunlight positioning based testing… fun times…
Maybe I'll just hook the wireless cradle up to a jumper battery and put the thing in a window and test there.
Update: A month later – It happened again