Emporia smart plug voluntary recall in effect
If you're a user of Emporia Smart Plugs, the type we reviewed in 2022, they've issued a replace/recall due to insufficient grounding of a batch of plugs sold between July 1, 2022 and August 1, 2023. The recall lists a potential shock hazard, although with no reported cases. You can find details in the Emporia app, which if you're like me you stopped using shortly after you set these up in your smart assistant / Google ecoverse.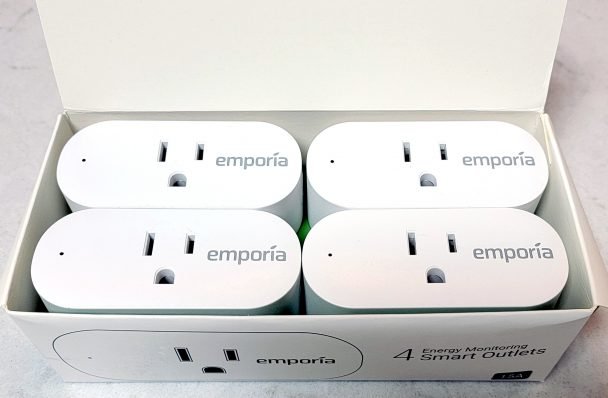 I've been doing product reviews and having to give a contact email address to every single smart thing I've ever purchased for the past 13 years and I'm pretty sure this is the first time it was used to contact me to tell me they wanted to replace my product.
Below is the text of the recall announcement.
---
Emporia Issues Voluntary Recall of Smart Plugs
Affected plugs are suspected to have a mechanical issue and the company wants to be abundantly cautious to protect consumers
Emporia, a Colorado-based smart home energy management technology company, has proactively recalled a batch of their award-winning smart plugs out of an abundance of caution.  Smart Plugs sold from Amazon or shop.emporiaenergy.com between July 1, 2022 and August 1, 2023 may have a mechanical issue that makes them potentially unsafe. This issue impedes the ground from an appliance from making its connection to the home, which can potentially result in shock or an electrical fire. To our knowledge, there have been zero incidents regarding these plugs and a metric the brand intends to maintain. 
Emporia will be offering either a full refund or free replacement of the Smart Plug to continue giving valuable, money-saving insights to homeowners. Customers using the other suite of award-winning products within the app can continue to get usage information to make informed choices to save money. 
Beginning on September 6th, Smart Plugs that are connected to the internet via Emporia's app will be notified they are affected and given a link to remotely disable the plugs in order to prevent injury. Following that, consumers can dispose of the plug. Consumers unable to connect the Smart Plug to the internet to allow the remote disabling process can ship the item back to Emporia at no cost and can still get either a free replacement or full refund.
"We've always gone to great lengths to ensure that our products are of the highest quality to not only offer extreme value to our customers, but also safety," said chief executive officer, Shawn McLaughlin. "Unfortunately, there has been a mechanical issue in some of our smart plugs which has led to this voluntary recall."
To better advise consumers who are concerned about their products, dedicated customer service resources have been made available from 8 a.m. to 5 p.m. MT Monday through Friday via a toll-free line: 844-367-6742 (844-EMPORIA). To reach the company online, please email [email protected] or visit www.emporiaenergy.com/recall or www.emporiaenergy.com and click on "Product Recall" at the bottom of the page for more information.
This recall only affects the 120V North American Smart Plugs purchased between July 1, 2022 and August 1, 2023; North American Smart Plugs purchased outside of these dates as well as the 240V EU and UK Smart Plugs are not affected.
Since the brand's inception in 2018, Emporia has aspired to be a truly different kind of company. A company that believes in putting others first – starting with our customers. A company that believes it can truly make the world a better place. We do this by creating accurate, reliable, and safe energy monitoring products. We pride ourselves in providing the highest quality technology to our customers. 
###