GameSir T4 Cyclone series controllers available for pre-order
Going to preface this review with these are being played with now, due to a miscommunication they may be up for order as opposed to pre-order. This was what was supposed to go live October 7th however for reasons (it being a weekend) it didn't. I'm still playing with both of these and do not have a good review.
If you're in need of a wireless controller you might be interested in checking out the GameSir T4 Cyclone series when it releases. A new line of controllers from GameSir that feature Hall Effect magnetic sensors for precise and smooth control. These controllers are compatible with PC, Switch, iOS, and Android devices, and have some custom features that make them stand out from the crowd such as an app that lets you program buttons, but that's for another article.
Each of these controllers have three ways to connect (bluetooth, dongle, USB-C,) and feature motion control for immersive gameplay. We'll have a review after I get done playing some more games and they've actually released.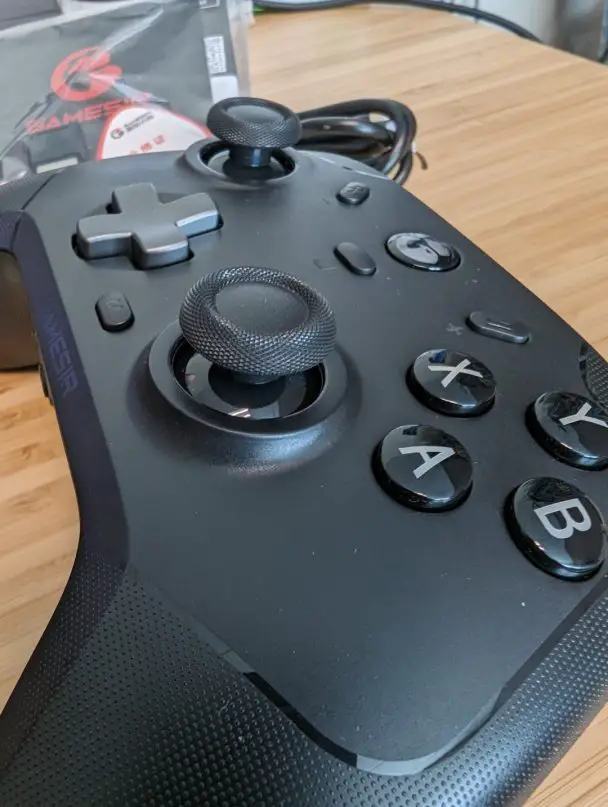 I'm currently testing these controllers and probably will have a more detailed review of them later on around launch date, which appears to be October 10, 2023. In the meantime, you can check out some of the previous articles about GameSir series of controllers, such as the GameSir T4 Kaleid wired gaming controller, the GameSir G7 SE Wired XBOX controller, and the GameSir X2 Bluetooth Wireless Mobile Game Controller. Or you can ask me anything about them.
The T4 Cyclone series is available for pre-order now, and you can find more information about them and preorder on the GameSir website. It looks like for $39 & $49 respectively. Feel free to ask any questions before I get a review out, and if you've got any good way to measure lag here I'd be interested to try it.
My only notes so far are the controllers feel extremely lightweight but don't feel easily breakable, I'm playing with the pro version and using the dongle for that extra few millisecond savings over Bluetooth. Heft is definitely different from my favorite XBOX controller, and I'm not yet sure how I feel. Time will tell. Neither controller has exploded in flame so that's good.
The differences I see at the moment are the pro has 4 motors vs 2,
So, TL;DR – it exists and I'm testing a version which might not be the absolute final version. Final versions of these will be available shortly here, and here