Apple is still selling refurbished 17-inch MacBook Pros for good prices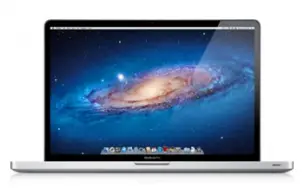 On Monday Apple updated its MacBook Airs and MacBooks Pros – but it also took away one model: the 17-inch MacBook Pro.
The reasoning behind this seems to be that since the new MacBook Pro has such a high resolution, there is no need for a 17-inch model. In fact, the previous flagship Pro's resolution was 1920 x 1200; the new MacBook Pro's is 2880 x 1800. That resolution doesn't give you more space on the display unless you tell the machine to make that happen – which you can – giving you 2,304,000 usable pixels like on previous 17-inch models.
Still, that's not the perfect solution for everyone: a high resolution on a smaller display results in smaller objects on the screen. Luckily, Apple is still offering a variety of 17-inch models through its refurbished store. Apple's refurbished products are tested and certified by Apple itself and the company provides the same 1-year warranty that it does on new products, so don't worry about getting a piece of junk.
Prices start at $1,689 and go up to $2,169. Personally, I can't justify the large 17-inch screen and the weight that it brings. 15-inches is my cutoff, so I won't be taking advantage of this deal. But I realize that a lot of people don't want to go any smaller than a 17-inch display, so maybe this is the announcement from Apple that you were waiting for this week. If so, I suggest hopping on this deal as soon as possible: supplies are limited.
[
Apple Refurbished Store
via
MacRumors
]