Dell Streak 7 gets unofficial CM10 port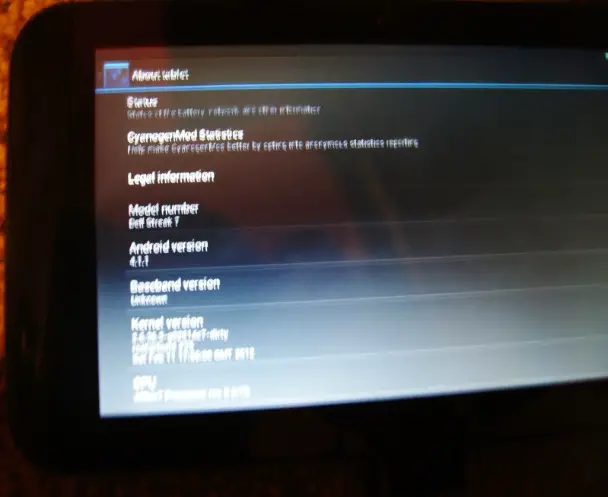 It has been a while since I have written anything about the Dell Streak 7, but here I am today, finally writing another article about the 7-inch tablet. Today's newsworthy post is about the Streak 7's very own CyanogenMod 10 port.
As you know, CyanogenMod 10 (abbreviated as CM10 throughout the rest of this post) is one of the most popular ROMs for a number of Android devices, the latest of which is the Dell Streak 7.
And that's all thanks to Giveen, who is the developer at work on the Streak 7's version of CM10. The port was started two weeks ago today; since then, it has been steadily heading towards completion. Currently, Giveen's post about the port lists the following as functional:
Boots
Touchscreen
Haptic feedback
External SD (displayed but not mounted)
Power button
Volume buttons (causes lockup since sound doesn't work)
Brightness
Root
Capacitive buttons
And the following as nonfunctional:
Internal Storage
Sound
WiFi
Camera
It's not quite done yet, but it's certainly getting there. Giveen says that once WiFi, sound, and Google Apps are up and running, the Streak 7's CM10 port will be released. Until then, we're just going to have to try to sit tight and wait.
[
TabletROMs
]
Thanks, Giveen!