It's 2 o'clock somewhere – except in iOS 6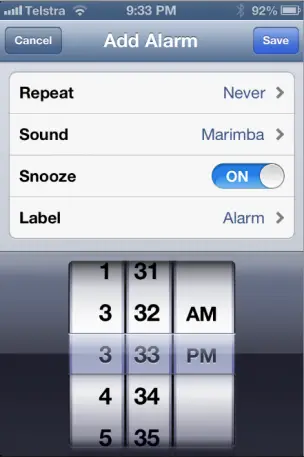 Apple hasn't had the best of luck with iOS 6. On top of a few miscellaneous bugs that seem to affect just about everyone, its new Maps app is truly atrocious. And according to Gizmodo Australia, there's yet another bug with which some of us have to be careful.
In certain parts of the world, it seems that the Clock app's Alarms feature is missing both 2:00 a.m. and p.m. Instead, there is an extra 3:00 a.m. and p.m. where 2:00 should be.
A Gizmodo commenter says that this is because of Australia's Daylight Savings, which began today. This was later proven as correct when people told the iPhone that it was October 8 – not the actual date of October 7 – and found that both the morning and afternoon variants of 2:00 were restored. If you're suffering from this issue and need to be alerted of something at either time, just tell the phone that it's actually a day later.
iOS users in the United States won't be suffering from this issue today, but they could be on November 4, when Daylight Savings ends.
Of course, Apple should release an update to iOS 6 by then. There are certainly a lot of things to fix.
[
Gizmodo Australia
] 
Thanks, Stuart!