Nokia Lumia 920 coming to AT&T on November 9 for $99, includes free wireless charging pad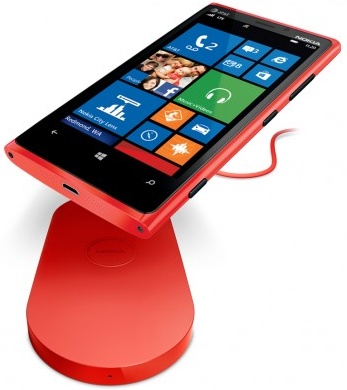 Nokia has announced that the Lumia 920 and Lumia 820 will be released on November 9 on AT&T. A carrier exclusive, the Lumia 920 features wireless charging; a feature so important to the Finnish manufacturer that it is giving away free wireless charging pads with each purchase during the holidays. Nokia, of course, is also working to bring wireless charging to airports and coffee shops around the world.
The Lumia 920 is one of the three top-of-the-line Windows Phone 8 handsets available from Nokia, Samsung, and HTC this fall. In addition to wireless charging, the device includes highlights like a 4.5-inch PureMotion HD+ ClearBlack display, PureView Carl Zeiss camera with Optical Image Stabilization, and Nokia's suite of fantastic apps.
Both Nokia devices will go up for preorder at 9:00 p.m. Pacific tonight. The Lumia 920 will run a very affordable $99.99 with a two-year contract and will come in red, black, and white, with yellow and cyan available online and by special order. The Lumia 820, which features a microSD card slot and optional wireless charging cover, will cost just $49.99 on contract.
[
Nokia Conversations
]