Chrome Web Store updated to display better search results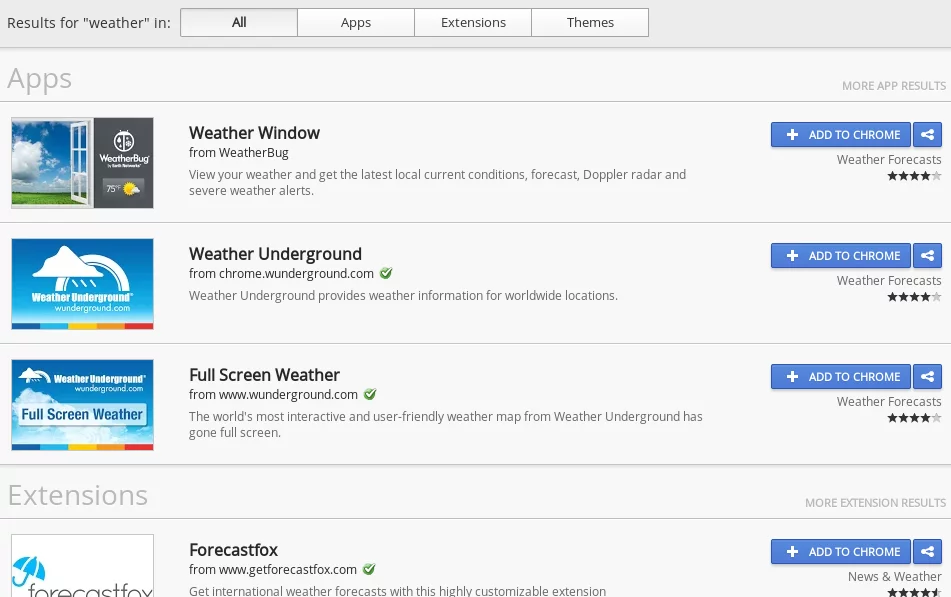 The Google Chrome Web Store was recently updated to show better search results, including the top three results in apps, extensions, and themes. Previously, when searching the Web Store, results would only display web apps on the results page, forcing users to click through to additional tabs in order view relevant extensions and themes.
While this isn't a huge change in and of itself, this will expose casual Chrome users to more results that might be relevant – and also give certain developers more exposure in the process, too. This change also demonstrates Google's continued dedication to further refining the overall user experience on both the Chrome OS platform and the Chrome web browser – although the release of the Chromebook Pixel should have already quelled any last remaining doubt in your mind.
At some point, I'd like to see the Chrome Web Store merged into the Google Play Store – there could be separate sections for Android and Chrome apps, to minimize confusion. In any case, this minor update is still nice to see, and I'm sure we'll see even more in the near future.
[
OMG! Chrome!
]