Google Nexus 7 by ASUS (2013) unboxing [Video]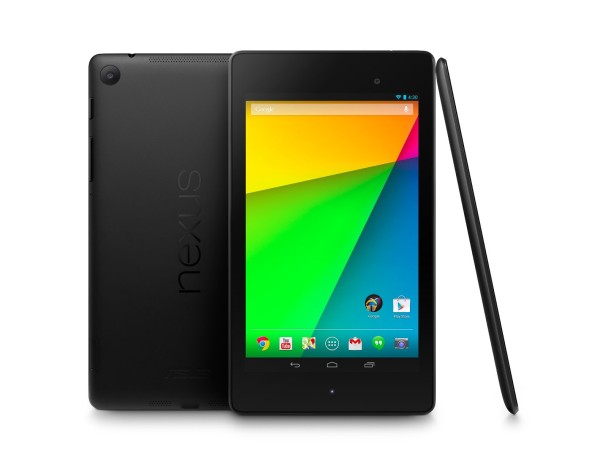 Ever since the new second generation Google Nexus 7 by ASUS was released last summer, I've been going back and forth about picking one up myself. But as you can tell by the title of this post, I finally broke down and bought one.
It actually wasn't an easy decision. On the one hand, my 2012 Nexus 7 was serving its purposes just fine: I had been using it to store my lecture notes for the classes I teach during the day at a local community college. I occasionally played a few games on it (nothing too graphics intensive), and sometimes had it next to me on the couch for some light internet browsing at night. It displayed my ebook collection well enough, and the recent Android 4.3 update finally solved some of the lag issues I had previously been having with the device.
But on the other hand, I couldn't get over the glorious new full HD screen on the 2013 Nexus 7. After playing around with one in a local Best Buy, I also really liked how much thinner and lighter it was than its predecessor. And those dual stereo speakers are really nice for a tablet, even if they are still facing the back – and I haven't even mentioned the back camera and LTE yet, both of which are not present on the 2012 Nexus 7.
Then T-Mobile announced free 4G data for tablets for life – and since then, I was sold. As I started cleaning my spare bedroom the other day, I found some old computers and computer accessories that I could sell for some extra cash, so I decided that I'd use the proceeds from that to get the latest version of Google's flagship tablet.
And I'm pleased to report I finally picked up the tablet today, and I couldn't be happier. Here are some first impressions:
It's thinner and lighter than the 2012 Nexus 7, and that's a very good thing.
The screen is brilliant, can get lots brighter than the previous iteration, and is practically indistinguishable from my Chromebook Pixel in terms of brightness and clarity (that's a really good thing).
The sound is loud, crisp, and clear.
I've noticed one or two moments of lag, but that was while the tablet was downloading a ton of app updates. I'm paranoid about lag, since it's been such an issue in every other ASUS tablet I've ever owned, so I'm going to keep an eye on this. Hopefully, this was just a fluke and it will be smooth sailing ahead.
Over the next few weeks, you'll be able to read more about my impressions of the tablet as I use it in my daily life. Unlike some other sites that throw together quick and dirty reviews after a few hours of use, I want to paint an accurate picture of how this device does (or doesn't) live up to my expectations, so while you can expect a full review relatively soon, be patient.
In the meantime, enjoy my unboxing video below, post any questions for me in the comments, and let's have fun exploring this thing together!