Practically confirmed: HTC will make the next Nexus tablet, and it will be called the Nexus 9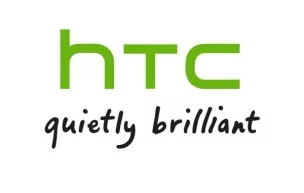 In an interesting bit of news amid all of the exciting announcements of yesterday, it appears that NVIDIA may have jumped the gun a bit early and outed the HTC Nexus 9 tablet. While HTC has long been rumored to make the next Nexus tablet, and we've been going back and forth on names (Nexus 8? Nexus 9?), everything we had been going on was just that: a rumor.
Enter NVIDIA, which kindly provided us the confirmation we all needed in a legal document related to its recent patent lawsuit against Qualcomm and Samsung. (I guess something positive can come out of these patent lawsuits, after all!)
According to the documentation, the HTC Nexus 9 will use a Tegra K1 chipset, and if previous rumors are to be believed, it will also feature an 8.9-inch screen with 2048 x 1440 resolution, 4GB of RAM, NFC, GPS, an 8MP camera, a 3MP front-facing camera, and 16GB and 32GB storage options. NVIDIA also says that it is expected to be announced in the third quarter of this year, which technically ends on September 30.
134. NVIDIA's new Tegra K1 mobile processor is so powerful it is being used in products other than smartphones and tablets. Acer is using NVIDIA's new Tegra K1 processor in its Chromebook personal computer, and the Tegra K1 is also used in Lenovo's Terminator S9, a 50 inch 4K Smart TV. Exhibit 59. The tegra K1 also powers Google's new Project Tango Development Kit, a tablet computer that will enable users to track and map 3D environments by making over a quarter million 3D measurements every second, giving mobile devices a human-scale understanding of space and motion. Id. The HTC Nexus 9, expected in the third quarter of 2014, is also expected to use the Tegra K1. Id. [emphasis added]
We don't have an exact date, but we do know that HTC has scheduled a press event in New York City on October 8, which it is calling "double exposure." It's very possible that the new Nexus 9 will be announced then.
[
Bright Side of News
]