PlayOn lets you stream video from your PC nearly anywhere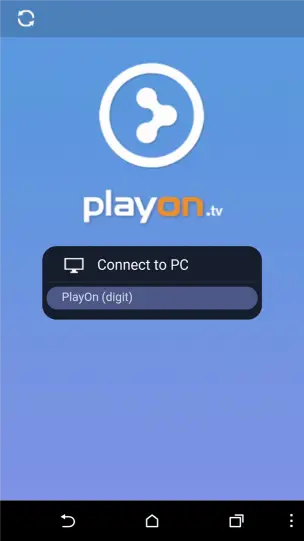 PlayOn is a Windows-based media server that has some pretty amazing features to it. I'm going to attempt to cover some of them, but there's a feature list of things you can do that is staggering, so much so you look upon the application and think "that's just too much," when attempting to review.
Besides turning your Windows box into a media server for your XBOX 360/One, Playstation, Wii, WiiU, etc., you can initiate and control a stream to a Chromecast (and perhaps Roku), via any Android device.
I used this for the longest time using it with an XBOX 360 as the picture just looked better than with the media encoder Windows bundles in, although since Chromecast streaming got really good I've primarily been using the Chromecast.
One of the neater PlayOn features you'll discover in the Android app is that once you've found your PC on the same network you're on, you'll be able to find it outside your network as long as that PC is turned on, running the PlayOn server, and your router is configured properly to allow the server to talk to the world.
While out in the world you can stream videos from your PC to your Android device, although at this point it doesn't appear that you can Chromecast to anything outside of the network the server is sitting in, which would be a really cool feature I hope they can add.
A browser extension also allows you to tag video for later viewing, you can plug in your Amazon and Netflix accounts along with tons of others (Showtime, HBO Go, etc.) to stream videos from them directly through PlayOn without requiring separate apps on the end device.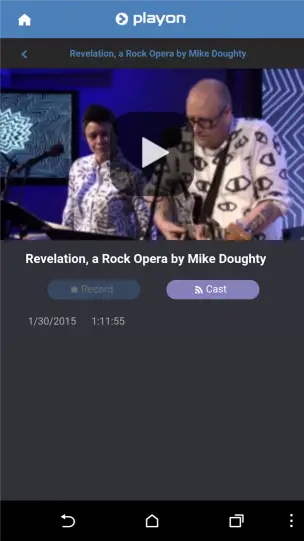 This brings all your locally stored movies, probably all of your streaming services, into one application. If you're looking for something that can enable you to cut the cord without tons of apps and different hoops to jump through to see your media, the setup is pretty darned easy.
If you're just looking to stream videos from your Windows PC to your Chromecast or video game console, PlayOn may be a bit of overkill. I'd suggest Videostream for that as you don't require a dedicated app and setup is less complex.
I've used PlayOn now in its various stages since March of 2014. It was one of those things that I used it, it didn't do quite what I wanted initially, then it did but not quite perfectly, then I forgot about it for five months and was blown away by what it can now do.
I don't think there's been more than a two day stretch in the past month I haven't used this app to stream media sitting on my PC, or through a streaming service, to my Chromecast or phone.
The one drawback is that with all of this stuff coming off of your Windows PC, that PC has to be on and working the entire time. If it's not up to the task of decoding a video and re-encoding it you're going to experience the slowdown on the other side. I learned I'd had a prolonged power failure while on vacation and unable to access the videos I was planning on watching.
All of this isn't free however. It'll set you back either $24.99 for a year of service, or $49.99 for a lifetime package, so you'll want to consider whether having all your media accessible anywhere via one app is worth it to you.
[
PlayOn
]