MEEM backup device, charge cable review
MEEM is a charger cable with embedded storage and an app that backs your phone up every time you plug it into a charger. This is useful for those who don't do cloud sync due to data limits, or just want to have a backup sitting back at the hotel or in the car without thinking about it.
It appears to work with any USB OTG capable Android device (I'm even playing with it and an adapter to USB C right now with my HTC 10,) or there's an iPhone version also. Backup or sync will happen when you plug the device in automatically.
The whole kit and kaboodle comes in at the size of a USB thumb drive plus cable, and uses your wall charger, car charger, or whatever USB power source you want to throw at it. It appears to interfere with Qualcomm Quick Charge 3.0 in my testing as I'm maxed out at +900mA at 70% charge, however it claims it'll pass up to 2800mA so your experience may vary.
The MEEM software will back up photos, contacts, messages, calendar, music and videos to the drive embedded in the cable and retrieval is only possible with a passcode. The software was designed to be as simple to operate as is possible, however when there's an issue you may be left wondering why there's a split screen an an "ouch, not enough memory" cartoon voice writing.
What I found with my system was the videos significantly blew the 16GB capacity of the Android MEEM out of the water (was shooting 4K for some review of the HTC 10 later.) The iOS version of the MEEM comes with 32GB and a heftier price tag.
I love the concept of the MEEM, really I do, but 16GB is too little for me – it's probably fine for most, I understand – having unlimited internet and a TB of cloud storage tends to make me forget that there are carriers out there that going over by a gig or two is a financial impact. Also I seem to be quick to forget I go to areas where there's a power cable, a landline, and 1.5mb internet.
I'm planning on making this my wife's charging cable as the kids photos are a little too awesome to risk to the phone getting lost or Google Photos deciding once again to stop syncing for no reason.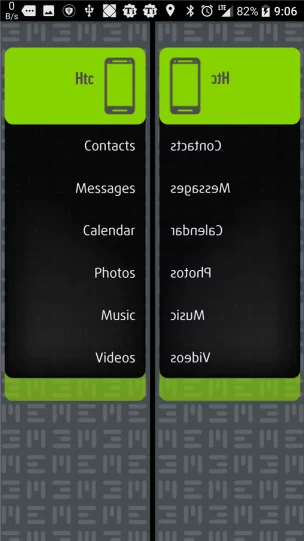 I appreciate the MEEM software's attempts at simplicity, but if it had just told me that my videos were larger than the thing could handle that would have been nicer than me having to determine file sizes of directories using a file manager.
The MEEM cable can also be used by multiple phones, and can be used to sync or transfer data between devices.
That said, the price is up there at the moment considering you could get a 256GB USB OTG drive for the same price and set a reminder to back up your phone. Then again, this takes that possibility of forgetting and eliminates it.
Overall, I like it. A bit spendy, software needs some polishing, but for those who need backups and may not have the data plan for them, it gets the job done.
At Amazon: you can grab a 16GB MEEM for Android or a 32GB MEEM for iOS