SiliconDust HDHomeRun CONNECT review (cord cutting)
As the second part of cord cutting I'm going to talk about the SiliconDust HDHomeRun CONNECT which I use to grab OTA TV recording.
There are three different types of recorders sold by SiliconDust last I checked. This is the least-frills one.
The reason I got the HDHomeRun CONNECT was because it was compatible with Plex Media Server. I got in on the DVR Beta before it was out in the world and decided to get something compatible with it.
All I wanted was an over-the-air recording device. They make a slightly more expensive version that does wireless and can do hardware compression for smaller h.264 video, but I've got a computer sitting running for work 99% of the time so I let it handle compression via Plex.
SiliconDust HDHomeRun CONNECT setup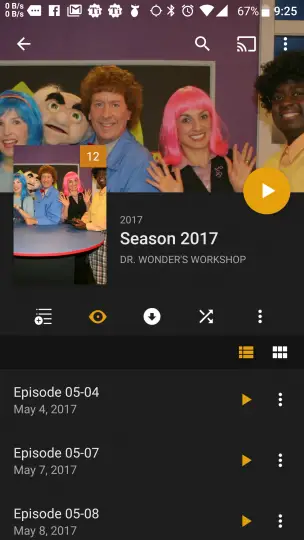 The instructions said to install the setup package. I did. It was a very short ride to having all my over-the-air channels detected (I plugged in power, ethernet cable, and that antenna I'm not particularly blown away by).
Both the printed instructions and the instructions on the website now said to run the viewer app. Yeah… where are you viewer app? There? No? There? No. Well darn where is it?
I trawled through the forums to find it was on the Windows Marketplace or some such and not as the instructions implied installed with the app. There was also no download link at the time for it on the website. I was annoyed.
After setting it up I went into Plex and it was not found. A sinking feeling hit me. I decided to look into the HDHomeRun CONNECT DVR software and for reasons I don't remember at the time abandoned that idea.
Oh, suddenly it appeared in Plex. Great!
Using the SiliconDust HDHomeRun CONNECT
The Android tuner software worked, but not particularly usefully well. I'd see messages on channels that they couldn't be displayed and no reason given.
Turns out most of the reason was the antenna just needed wiggled a bit, but sure would have been nice to get a message saying signal was too weak or something other than it couldn't be displayed.
When I searched for the error message I was seeing people were talking about channels broadcasting with a copyright bit set which was a wild goose chase. Nope, just move the antenna.
Plex and the CONNECT
It just worked. I mean it took about an hour before Plex noticed it but that was in beta days. I've currently got the uncompressed stream of TV going to the Plex media server which is transcoding in real time and writing my Jeopardy recordings out to the TV folder.
Things I hadn't considered before the SiliconDust HDHomeRun CONNECT + Plex
While I'd immediately thought of placing my CONNECT in my house and wiring things up like a boss, my work is 11 miles closer to all the HD towers in the area.
While I doubt too many people here have the sort of flexibility to slam a CONNECT and media server in at work, the idea that you're not completely limited by where you live in what you watch is pretty sweet.
Take your laptop to work, record the Young and the Restless, watch later at home. Etc.
While also probably illegal somehow, I'm able to record station X and Y, and my friends can record stations H and W, and we can share. I'm sure that puts you in the redistribution without written consent.
Currently with a little tweaking, and soon simply with Plex as they're adding it as a feature, I can watch broadcast TV wherever I am.
Should I get it?
Maybe. There are others. I encourage you to do your own research. I have no problems with the hardware, although it feels a little lighter and less expensively made than the price suggests. If you want a wireless solution there're others.
The power cable plus the ethernet cable plus the not-included HD antenna cable plus the antenna's power cable tend to make this a mess.
Plex has a list of other compatible units, I can't comment on them as this is the one I bought. I mean if someone wants to send me some for testing I'll comment on them <nudge> <wink> </wink> </nudge>
Questions?
Seriously, ask away. I feel sometimes like I'm in an echo chamber here.
Buy it!
The SiliconDust HDHomeRun CONNECT is available on Amazon for $99