Steam bundles include Steam Link for $1
Running benchmarks for more reviews this weekend I skimmed through this weekends steam sales and noticed that they include the steam link for one dollar as part of a bundle this weekend. As part of the daily deals today through April second the Steam Link is being just about given away for it's shipping cost.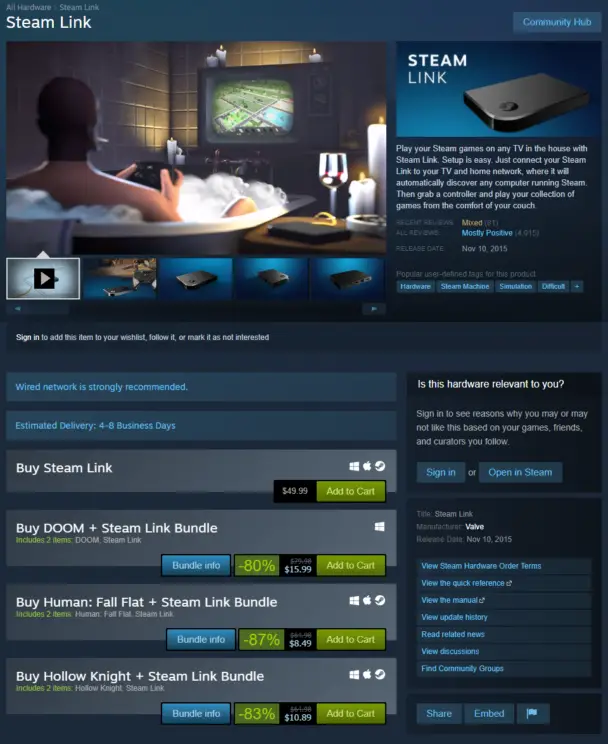 Today's bundles include Hollow Knight, Human: Fall Flat, and the ever classic DOOM for 10.89, 8.49 and 15.99 respectivly. Shipping weighs in at 7.99 for the first Steam Link but there is a discount if you're buying more than one bundle. I'll be grabbing at least one today, depending on what tomorrow's deals are I might end up with more!