Mark your territory better with a Google Map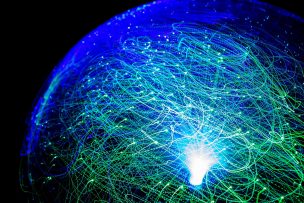 One of my side projects was a tech oriented baby/kid blog. As my kids have grown older I've been checking out other blogs looking for activities for them to do around Nashville.
Sometimes I've just opened Maps and typed in "kids" and looked to see what happened.
Being in Nashville, half of the blogs for "fun things to do with kids in Nashville," involve taking your kids to famous bars during the daytime because, you know kids love places that smell like last night's throwup. Other blogs it turns out think Chattanooga is an acceptable Nashville destination (2.5 hours away.) Others think a Memphis Children's museum 205 miles away is a good "Nashville" activity. It's not. Blog spam by people who've never been here.
Not one ever mentioned a trampoline place, but many think your 4yo is going to love the Country Music Hall of Fame. Eh, maybe. There was a Barbie Reba there last time I went.
But what if you're just in an area and want to see what options you have? Maybe options within walking distance. Google Maps allows you to create incredibly useful lists of locations, descriptions, all sortable by where your person is now.
Get asked to be a tour guide a lot? Need to create a searchable by current location map of places that do not care if you have to use the bathroom without buying anything? Need to create a list of places that have an Epi-pen available so you're just out $70 and not $700 for an ambulance? Running an AirBnB and want to provide your guests with a list of cool places? Bam, there you go.
Make a Google Map and share it.
It's simple. Go to Google Maps, preferably on a computer. Hamburger button top left, your places, maps.
In the above map I've broken out the things into layers (food, parks with playgrounds, parks without playgrounds, museums, theaters, zoos, places kids like, near Nashville but worth it, shopping, food, etc.)
A person looking at my map can open it in the Google Maps app, or view it on a webpage like so:
Besides having a pushpin on a map, you can include descriptions/text that will show up when the item is tapped/clicked.
You can share the map as sole creator of it, choose a few people who can edit it, or open it to the public and watch how fast it's flooded with spam.
Someone who's using Google Maps can open the map, choose to center on their location, and look what's closest to them. If you're using location sharing with someone you can offer them suggestions on where to take the kids based on their relatively current location.
Personally I find creating a map of things to be a mental time saver rather than a hassle. Oh, I'm in East Nashville? Where can I take the kids… ah yes, there's pizza.
With Google's options for pushpin icons and colors you can easily convey things such as that the food at a place is more kid-themed (ice cream, pizza) or that kids are just welcome (martini glass).
Also with a custom Google Map there's no need for serious exposition on the approximate location and why you might be in said location in the first place. It's just there.
So yeah, make a map. Mark your territory. Share your maps here.