Search bar obscuring latest FB notification? It's not just you.
If you've been getting notifications hidden and but tappable under your search bar in Facebook, it's not just you… at least on Android.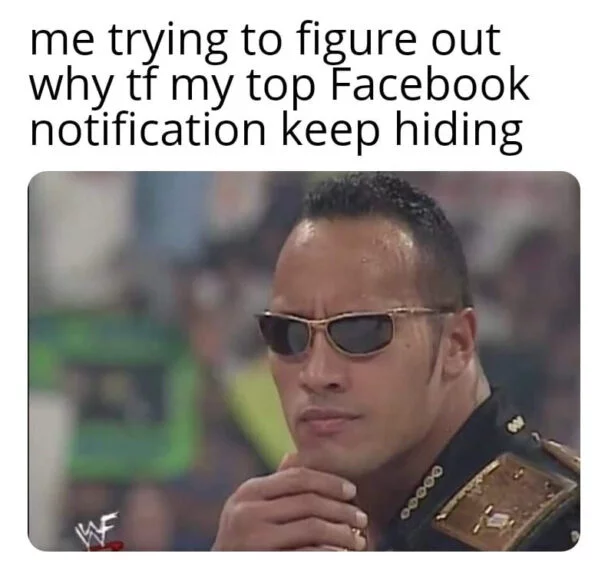 You can restore the topmost notification for a short time by going to settings, apps, finding facebook, ending task, clearing cache (do not clear data,) and you'll be sailing along for a while before it gets covered up again.
It'll be fixed, it's not you. It's Facebook.
If you don't have the issue, I wish I'd taken a screenshot this morning but basically you can see the bottom third or fourth of the latest notification peeking out from underneath the search bar.