The Clutch V2 3000mAh thin truly pocketable charger
Coming in at 2oz and slightly larger than a credit card, the Clutch V2 portable charger can power your phone through a long outing without dragging a charging brick and a cable with you.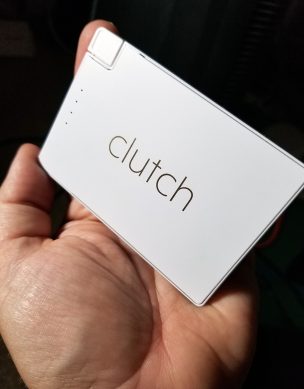 The difference between the V1 and V2 versions appear to be that the V2 have a slightly higher capacity battery (3000 as opposed to 2300,) and the V2 series has options for USB-C and Lightning connectors. The V1 also appears to have been an Apple Lightning exclusive.
The Clutch V2 is as thick as 4 standard debit/credit cards, and about a cm all around larger, so it's unfortunately not fitting in any wallet's card holding pouch that I own, although you could potentially force it. I don't think that would be a particularly wise decision. They do have a video of it coming out of a wallet posted, but it isn't close to fitting in my wallets however.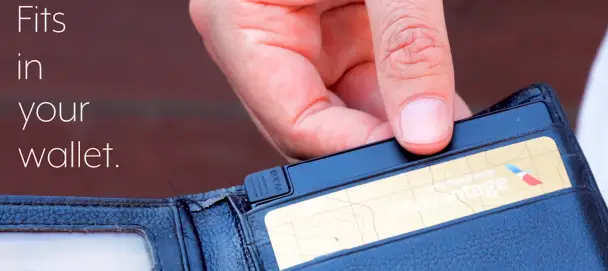 According to my phone and 3C Battery Monitor Widget, the Clutch V2 will put out around 1600 mA when charging your phone, so it's a pretty decent charger in terms of output, especially at that size.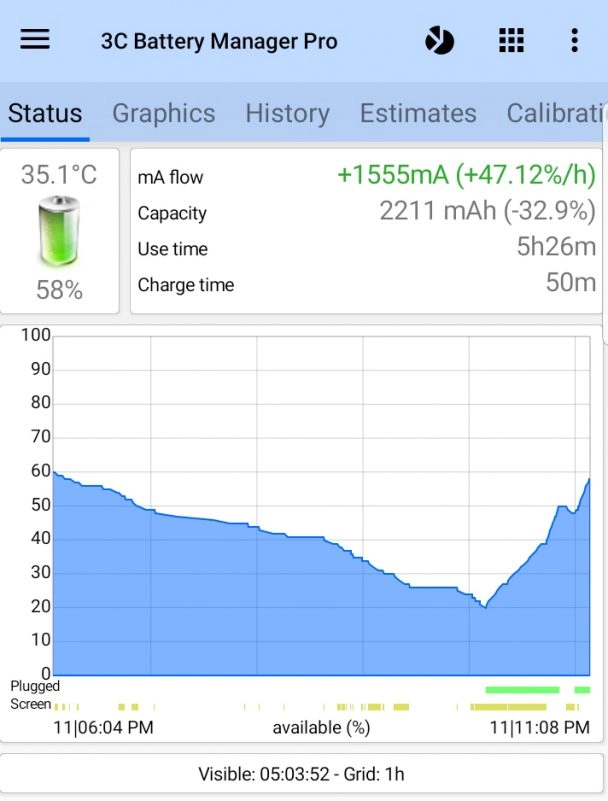 Paul finds something wrong with everything
While I'm actually quite digging the Clutch V2 portable charger's feel, there are some portable charger crimes I feel it has commited.
Crime #1 – if you charge something (USB-C, Micro-USB, Lightning,) be able to be charged by that thing. Example here is I'm charging my USB-C phone and to charge the Clutch V2 I'm going to have to use a Micro USB cable, which is included, but why when you know I can charge via USB-C? I now have to devote a USB charger/port to this cable when I could be charging it off of my phone's charger.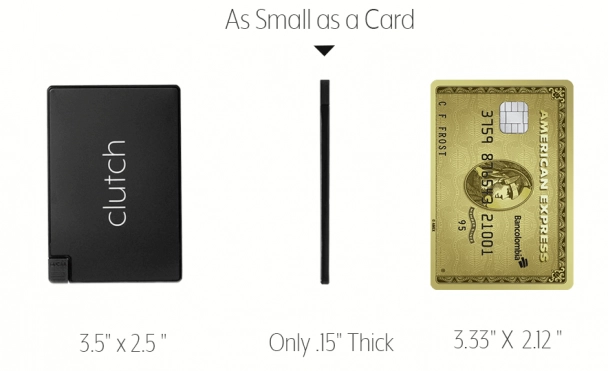 Crime #2 – battery indicator seems to have little no relation to battery. Mine may be defective, but starting at 4 dots and dropping to 1 over 20 minutes generally tends to worry me. Does not appear to be diminished capacity, but that is strange.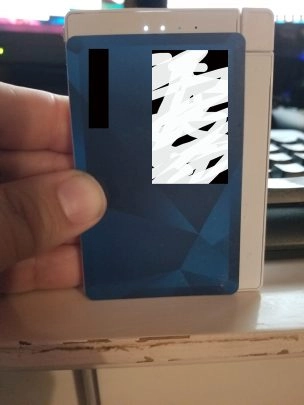 Crime #3 – Extremely thin and breakable-feeling cable. I feel like I'm going to break it. I haven't broken it mind you, but it feels so flimsy due to the small size when compared to a normal USB-C cable. It has a one-year warranty however.
Crime #4 – passthrough charging fail. This device tells a phone it's charging the phone when the charger is charging, but does not appear to actually be.
The Clutch V2 in use
It puts out a lot of mA, and a lot of heat. The heat concerned me a bit until I looked at how other chargers handle heat dissipation. It never feels like it's reaching dangerous levels, but it's warm.
Fairly fast standard charging, there're no specs I can find on what charging standards it handles but since I'm not seeing QQC3 levels I'd say it's basic.
It is a truly pocketable portable power bank for times when you know you're going to need some juice and don't want to haul out a car battery to keep connected for your next Zoom meeting that could be accomplished via email while you're camping.
Price is what you'd expect for a very slim formerly Apple-only product.
Other than that it's not small as a card, does not fit in my wallet, it does what it needs to and is tiny.
For a small easy to carry product, yeah, I dig it. I'm not tickled that people might think it's going to fit in your average credit card slot however.
You can grab a Clutch V2 from the manufacturer's website. Make sure you pick the right connector.