Irish Spring doubles down on gaming shower not being a joke / gamers smelling
Back on April 1st Irish Spring, a Colgate-Palmolive owned soap company, released a press release about a gamer shower. It read like a joke. The video at the time was kind of offensive in the implications (I'm assuming, correct me if I'm wrong ,) but it seemed like a quickly cobbled together April Fool's joke. Evidently it wasn't.
I emailed the PR company to verify that this was not a 20something day delayed email because… it's a joke. Whether or not it's a real product, this is the result of a joke. The gaming shower is most likely one of a kind. You get in it, somehow it washes you while you play, it's… it's an idea.
It feels like Irish Spring's advertising company or someone said – "hey! Look at what Wendy's did with a completely unrelated audience. Let's associate ourselves with something completely not in our wheelhouse and do it by calling our target demographic slovenly and smelly!"
So we've got this advertisement for a gamer shower targeted at/featuring slovenly gamers and presented by manic demon-like spokespeople with evil smiles for a product that probably does not exist as more than one or two devices out there, and the purchase of will tell the world just how addicted to gaming you really are. I'm sure the sponsorship opportunities abound. "Hey, it's Ry000t and I'm playing Fortnight from the Irish Spring gaming shower…"
I just … I mean I'm on the periphery of hardcore gaming, old, and take showers regularly, but this doesn't seem to work in any sense I can figure.
The video is promoting a sweepstakes site which is not live as of this writing, but here's the link. (update, it went live about 10 minutes after I posted)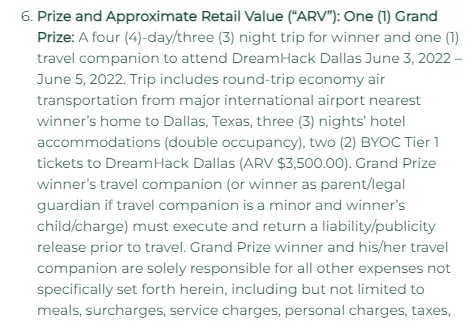 Irish Spring, you've succeeded in confusing me and once I've worked my way through the 20 pack of Irish Spring from Costco I am currently on (which will run out sometime in 2023,) I shall seriously consider whether or not … you know what, this doesn't really rile my goats, this just confuses me. As stated, feels like mistargeted attempt to align with gamers who they're portraying as slovenly smelly and pretty shiny based on the video.
Feel free to read in righteous outrage, there isn't any. This gets filed in my EY.COM notebook as an "what the hell is their target audience?" entry.