Ookla's Speedtest adds a useful network troubleshooting tool
A chain is only as strong as the weakest link, and that goes for internet as well. You'd probably be surprised how many of my friends and neighbors blame their ISP for crappy speeds when it's not their fault. Sometimes it is, don't get me wrong. Your ISP is probably run by horrible people, but do you want to be on the hook when they come out, see that you have a sack of potatoes sitting on the router, move it and charge you $75 for a visit?
Ookla's added idle and network induced ping slowdown reporting to the Speedtest app as Latency Metrics. While Speedtest already reported pings, network condition induced ping slowdown was not a part of the reporting. You've now got idle pings and load-test pings and with that, if you know what you're doing, you can help isolate the "is it me, or is is that horrible ISP."
From their release:
If your idle ping is high, you have an overall latency problem. You will want to test the network with another device to see if the issue affects both. If it does, restart your router. If the problem continues, consider moving your router someplace more central.
If your download or upload ping is high, you may have a bigger problem. Contact your router manufacturer or internet service provider (ISP) to see if they can help. Advanced users may find this guide useful.
They also added maps to Apple devices, but as I'm not at work with an Apple device I'm not writing about that.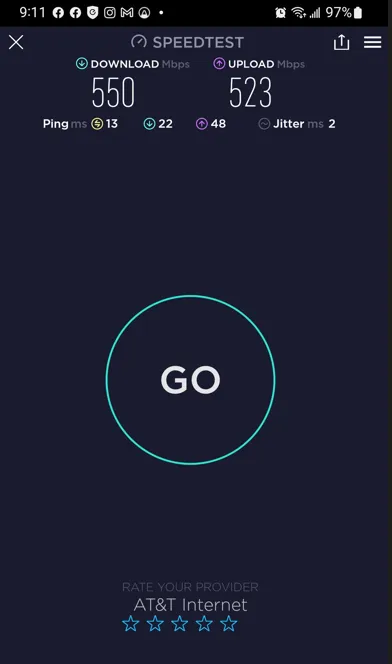 It's a small addition, but extremely useful to be able to tell if your kid watching Netflix is actually inducing an issue (probably meaning your router absolutely sucks,) or whether you're on an ISP that massively oversold bandwidth.
[
Ookla
]