HTC X7500 (Athena) may have quadband UMTS/HSDPA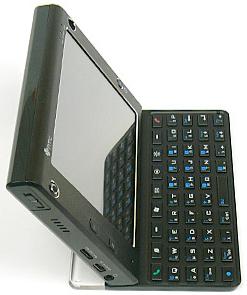 I know I have to impose a weekend moratorium on the HTC X7500 coverage, but the leaked spec sheet that indicates triband UMTS/HSDPA got my fingertips itching for Google this afternoon. And for good reason.
The "official" datasheet uploaded at PDAdb.net more than a month ago actually lists four frequencies of UMTS (850MHz, 900MHz, 1900MHz, and 2100MHz). Now, I'll be the first to admit that the implication of an extra band is completely lost on me (I'm still pleased as punch with Wi-Fi), but if the prospect of triband puts everyone in a tizzy, then I suspect quadband news to spin the earth off its axis.
Something confirmed on both sheets that I don't recall hearing about before is that the X7500 has two built-in cameras. I knew about the 3-megapixel main camera, but not the 640 x 480 VGA secondary one. Dual cameras are becoming a common feature on devices lately, I know, but I still like to point 'em out.