New iriver Mplayer Eyes shown at IFA 2008
There was some talk about a new iriver Mplayer with LED "eyes" in the Pocketables Forum a few weeks ago, and it looks like those poor concept images (below) were pretty spot-on.
The new Mplayer Eyes is being shown at IFA 2008 right now but seems to have been overlooked because of the Spinn and P20 displayed alongside it. Since it's been over a year since the first-gen Mplayer's release and Season2 and Swarovski editions have already succeeded it, perhaps iriver booth visitors just saw the familiar Mickey Mouse ears, assumed it was simply another color variation, and moved on.
Here's the original "rendering" from mid-August:
According to early information, the only difference between the Mplayer Eyes (it was called Mplayer S2 back then) and previous models are the LEDs, which are supposed to act as a sort of user interface, changing "expressions" according to what the player is doing.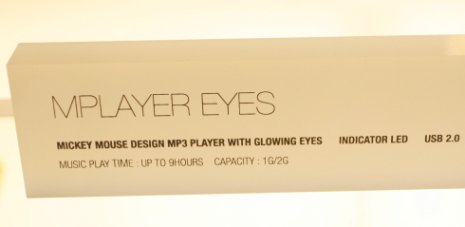 The rest of the player's functions are reportedly the same.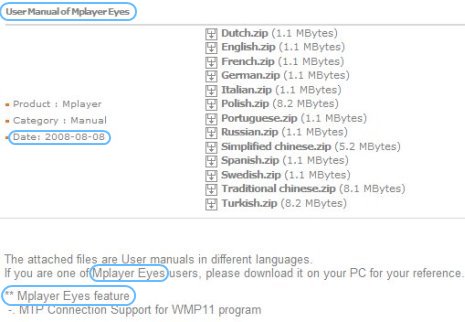 The updated player hasn't been given a release date or price yet, but there's already a user manual (dated 8/8/08) listed on the iriver site. The actual PDF is still just for the original Mplayer manual, but the fact that iriver is acknowledging it means the unit on display at IFA isn't just a proof of concept.
Related entries on Pocketables:
iriverfans
|
Pocketables Forum
]