Lightning review: SoundJaw for iPad 2

Ever been in an environment where you really wish your iPad 2's speaker was a little bit louder? The SoundJaw is for you then. Read on for a quick review.
What is it?
The SoundJaw is a Kickstarter project turned reality. It's a small plastic "lip" that attaches to the iPad 2 right near the speaker and channels the audio from the iPad 2's back speaker and towards the user. It's a single piece of molded plastic with no electronics and no installation procedure other than just clipping it on.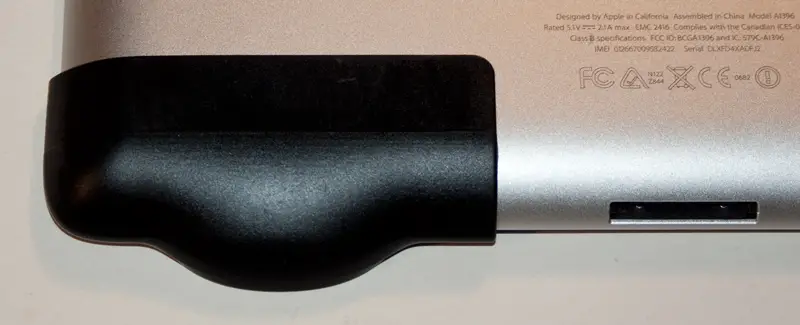 The good
It works as advertised. It channels the audio in the user's direction quite efficiently and as a result the volume increases noticeably. The small size and quick installation/removal means that it's not a permanent accessory and nothing complicated that requires batteries etc, like an external speaker would.Smart Cover compatible, so it can in theory stay on your iPad during transport if the Smart Cover is your only protection.
The not so good
It increases the volume, but also makes the sound more tinny than out the back of the iPad. With some audio you don't notice it, with others you want to rip your ears out from the screeches this thing turns the audio into. In many ways this is like plugging in a very cheap portable speaker. It's definitely better suited for games and video playback than music listening, and is likely an accessory you'll mostly use when you're with someone and can't use headphones.
At $20 it's also an expensive piece of plastic, though worldwide shipping is included. Not compatible with other cases than the Smart Cover.
The video
The bottom line
It's a plastic attachment that increases the iPad 2's volume by sacrificing a bit of sound quality. It's a hassle free alternative to a powered speaker and small enough to always be in a gadget bag.
Where to buy
The SoundJaw can be purchased directly from the SoundJaw website for $20. A two-pack is $35. Available in both black and white.