NBT's 2011 April Fools iPad 3 was almost spot-on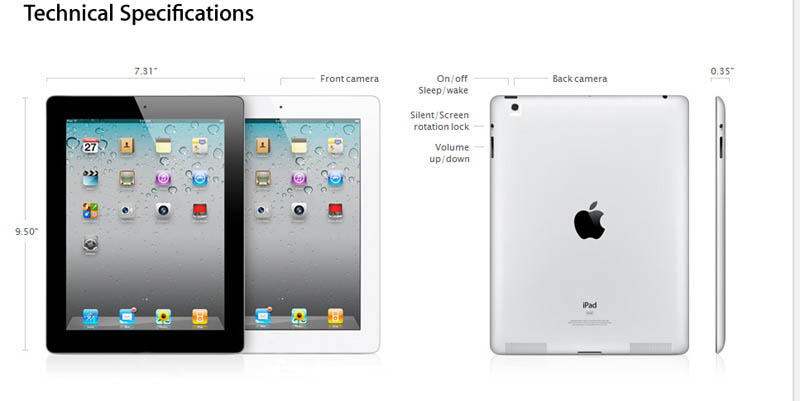 I hate rumors, so it was with a fair bit of irony that I posted a fake iPad 3 on April 1st last year, as the site's April Fools joke. I had forgotten about exactly what was in there, until a reader commented on the post after the announcement today and pointed out the similarities. I went back and checked, and quite frankly, that joke was at least as close to the truth as the rumors we've seen in the last few weeks. Read on to see where our prank hit the mark.
Screen: 1536 x 2048 – spot on
Size/weight: Heavier and thicker. It is, but a lot more so in reality than we predicted. Our 8.9mm, 608 gram iPad 3 is thin and light compared to the 9.4mm, 662 gram real version.
Camera: 5 megapixel stills, 1080p recording – spot on
Chip: 1.5GHz dual core A6 chip. In reality, it has an so far unknown clock speed, and it's called the A5X, but it is indeed dual core – not quad core like many expected. The graphics are however quad core
Battery: up from 25Wh to 30Wh, same battery life. In reality, the battery is 42.5Wh, but does indeed have the same battery life. Back in the original post I tried to sell this off by saying that "This is likely to combat the power required by that stupid screen resolution". I guess I haven't changed much since then. While I foresaw the longer charging time and put a new 12.5W charger into my fake iPad 3 though, Apple is keeping the 10W charger. Hello long charge times.
Bluetooth 3.0: Actually 4.0, but it's still an update. Bluetooth has been weird lately, sticking to version 2.x for years, then jumping up two version numbers in the same year.
So, that's what we got right. As for false prophecies, the demise of the home button, stereo speakers and microphones, and a doubling of capacities across the board (32-128GB instead of 16-64GB) nicely sums up our failures. Considering that this wasn't intended to be true to begin with, and posted 11 months ago, I think we did a fairly good job.
[thanks to
Deal Lover
for pointing this out in a comment!]