Kickstarter spotlight: Elphi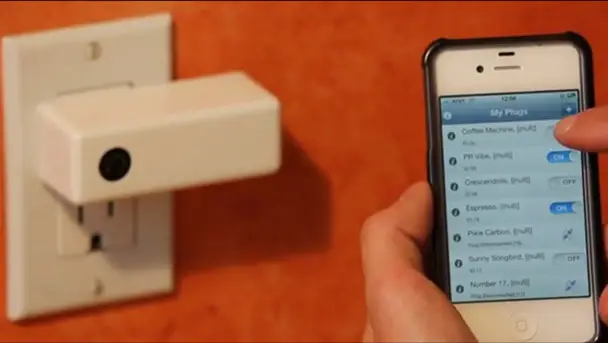 This isn't the first time a home automation system for Android and iPhone has hit Kickstarter, but last time it didn't exactly end well. Some combination of wrong price point and/or a project creator that couldn't be trusted put an end to it last time. Now there's a new such project on Kickstarter, and hopefully this one will end better. The Elphi is a a small plug that goes between a wall outlet and an appliance and gives you control over it via WiFi. You can then control the plugged in device from your iOS or Android-based phone or tablet, set up timers, location based states (like turning off something when you leave the house), as well as monitor the state of a socket, including how much power it uses over time. That way it combines convenient control, safety, and energy saving features into one device.
The downside is of course that, since this is a self contained WiFi-enabled device, it's not exactly free. $89 per plug means that you'll have used quite a bit of money by the time the entire house is outfitted with it. On the other hand, there are some appliances that I would definitely like to have this hooked up to, some for safety, others for convenience. This isn't the only such system coming out right now, with Belkin working on something similar for example, but generally speaking this sort of home automation has been on a house building stage for a while now and is only now starting to become a type of aftermarket accessory that anyone can afford.
The project is looking for $90,000 in funding, and is doing this with various pledge levels that essentially provide a bulk discount for more plugs, up to a 20 pack of Elphis that come out to about $73/each. Only US plugs are available in the initial production run, as there are a lot of rules and regulations that need to be arm-wrestled for an international rollout. That means no such plug for me yet, which is a pity, since I've actually been looking into such system over the last couple of weeks.
[
Kickstarter
]