Are you experiencing serious contact and SMS lag on your HTC EVO 4G LTE?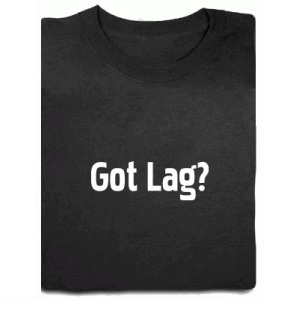 In the past 24 hours, I've gotten several emails from Good and EVO readers who are experiencing serious lag with contacts and SMS messages on the HTC EVO 4G LTE. G&E reader Nick wrote:
Since one of the previous updates my phone has had a SERIOUS delay when I try to open text messages.  Sometimes it could be for up to a minute – it will say "Loading" with the rotating ring and then load the contacts.  I put the Messages widget on one of my homescreens and it will show the phone numbers, but not the contacts, and after some time it will refresh itself with the contact names.  It is VERY aggravating.  Also, when I try to send a new text, it won't suggest contacts as I put in the phone number or name – I have to wait about 30 seconds to one minute and then the list will appear.  Is anyone else having this issue?  I am getting frustrated enough to pay the early upgrade fee with Sprint and move to the iPhone (for group messaging and easier music management). … One supposed fix is to resync contacts and not sync with Facebook contacts.  I've tried that and it hasn't helped.

PS – the phone isn't rooted and I only use the stock messaging app.
Reader Wayne wrote:
I had a crash last night, with screen freezes and apps freezing. I went ahead and did a reset. Wow! It is back to being a super fast phone, and apps open up great.
I too have started experiencing some serious lag problems on my own rooted but stock EVO 4G LTE, and until recently, I thought it was just me. My problems have centered around the stock dialer, Google Voice, and Gmail. Namely, it sometimes takes up to a full minute for my phone to actually make a call after pressing the button, and I've also experienced problems in both Gmail and Google Voice in regards to the apps automatically populating the address fields with the correct information for my contacts. Sometimes, Gmail will also get stuck loading.
Members at XDA and Android Central are also experiencing similar problems, and the only universal fix seems to be a factory reset. (I've done that, and I haven't experienced these issues for a couple weeks now.)
This still leads me to wonder how many of our readers are experiencing similar issues. If so, know that you aren't alone – and post a comment below, letting us know what your phone is doing and what your setup is (i.e. rooted or not, what ROM you are running, etc.).
Hopefully, HTC will fix this at the same time it rolls out Jelly Bean, but we'll just have to wait and see.