My warranty replaced Nexus 7 now has screen flicker, another potential manufacturing flaw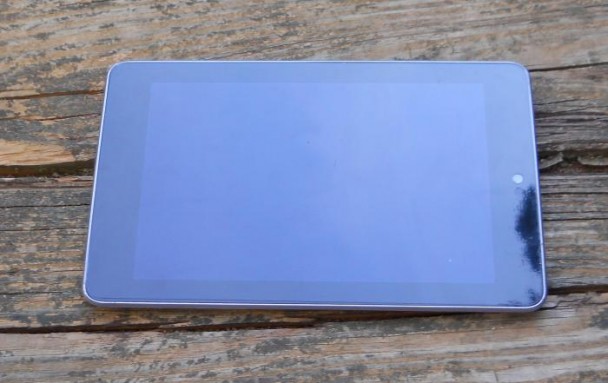 I just can't seem to catch a break with my ASUS Nexus 7(s). I've already had to return one of Google's tablets because of screen separation issues, and was without my tablet for a week or so as a result. Now, I do think that Google's smaller tablet is a great product, and is still one of the best 7-inch tablets on the market, but ASUS might need to work a bit on its quality control. My new Nexus 7 unit began displaying some intermittent screen flickering issues a few days ago, and the problem has now gotten bad enough that it looks like I'll be requesting another warranty replacement.
Screen flicker is a known problem with the Nexus 7, and big enough to have its own entry on the Google Code Android bug reporting website. In general, the issue seems to be most common when the screen brightness is low, a mostly white page is being displayed, and WiFi is on and transferring data. While this may be the most common scenario, I actually noticed the problem most while reading with WiFi off, which leads to the conclusion that there are other triggers for the behavior as well.
At first, I was hoping that the flicker was a software issue, which could easily be fixed by an update. Though that is still a possibility, just today I updated my Nexus 7 to Android 4.2, and a few minutes later noticed the same screen flickering issues. It still seems most likely that the problem is a software bug, but as of the latest Android update for the Nexus 7, Google hasn't fixed it.
If it is indeed a hardware problem, I would venture to guess that the very slightly updated power management chip in newer Nexus 7 models fixes this, and that 8GB tablets like mine are the only ones experiencing problems.
I'm not really looking forward to going without my Nexus 7 for another couple of weeks (especially since I can't get my hands on a Nexus 4 quite yet), but it looks like I'm going to have to. The screen flicker might not be a big issue for some, but since I use my Nexus 7 for quite a lot of reading, the problem gets very annoying. On the plus side, perhaps if ASUS sends me a new replacement tablet, it will be a 16GB version and not the incredibly cramped 8GB version I have now.