How to enable free WiFi tethering on your HTC EVO 4G LTE – no extra tethering apps required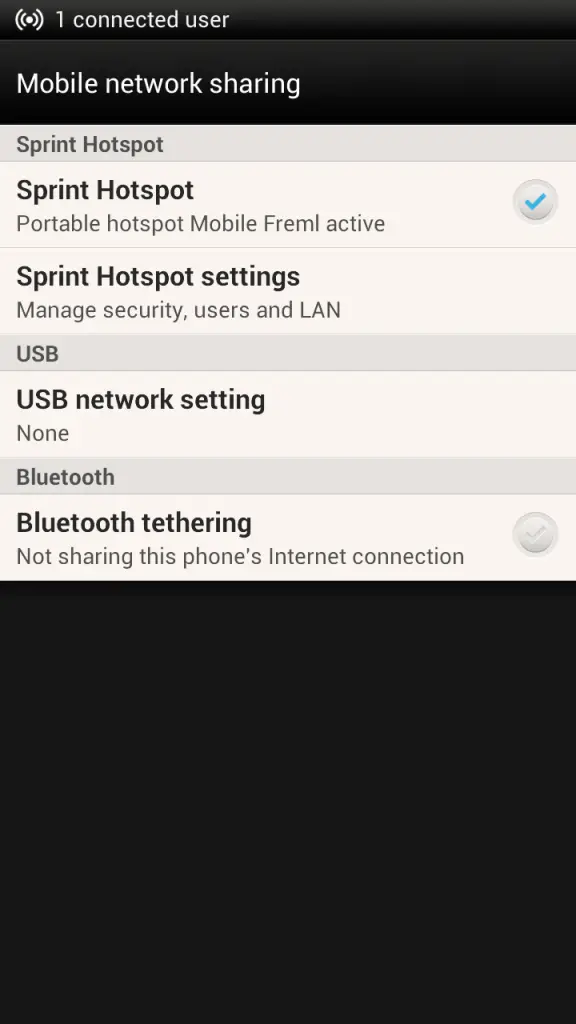 Roam Control isn't the only app that no longer works on the HTC EVO 4G LTE after the update to Jelly Bean. What was once a favorite among unrooted EVO owners who wanted to tether wirelessly, FoxFi now doesn't work, either. And while the developers of FoxFi are urging EVO owners not to update to Jelly Bean if they want to retain free WiFi tethering, I've got another solution – and you don't even need to install any extra tethering apps.
For this to work, you'll have to unlock your device using HTCDev, and then root your device by flashing a Superuser zip in recovery. If that's not something you want to do, then this unfortunately won't work.
After you're rooted your phone, simply open up the Sprint Hotspot app on your phone, and configure your various settings (your network name, WiFi password, etc.). Next, you'll have to either freeze or disable the Sprint Hotspot app (both mean the same thing, but different root apps call the process by different names). Finally, whenever you want to tether, simply go to your settings and select More under Wireless & networks > Mobile network sharing > Sprint Hotspot.
I've discovered that, as long as you have disabled the Sprint Hotspot app, you can still turn it on through the EVO's system settings, and it works. The same network name and password you chose previously will carry over, and you'll be able to tether for free. On the other hand, if you don't disable the Sprint Hotspot app, then WiFi tethering will remain blocked (i.e. your mobile data connection will turn off unless you pay for Sprint's tethering add-on).
Since I'm not in an LTE coverage area, I haven't been able to test this on 4G. Also, if you've already gone through the process of rooting, then you might as well install an app like WiFi Tether. Sprint could, at any time, update something on its end to block this functionality, and it will probably be patched in the next OTA update. But still, it's interesting nonetheless that this workaround exists.
If you're in a 4G coverage area, be sure to let us know if this works for you. Otherwise, happy tethering … for now, at least.